Office of Research & Sponsored Programs
On
9 May, 2013
By
admin
0 Comments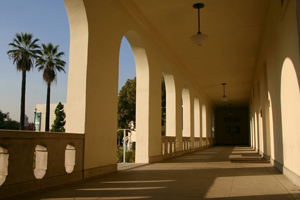 The Office of Research and Sponsored Programs (ORSP) supports and provides services for faculty in all disciplines to secure external funds from public and private agencies. The ORSP supports the contract and grant writing activities of the faculty through all stages of the project – from the initial planning through project completion. 
ORSP staff serves as representatives of Whittier College in helping the Principal Investigators assume and meet the obligations imposed by Federal laws and regulations, including required certifications and assurances, terms and conditions that apply to all grant applications, awards or programs.
Whether you are new to grant writing or an experienced, funded researcher, the ORSP can provide the level of support you need. Below is a sampling of items the Office can assist with in the pre-award and post-award stages: The ORSP is responsible for the authorization, approval, and submission of college proposals for external support for research and most sponsored programs. We provide assistance to those submitting sponsored program applications for funding from city, state and federal sources; however, for help with non-research funding from private sources, please contact the Advancement Department.
The Office of Research and Sponsored Programs (ORSP) is supported in part by the Eunice Kennedy Shriver National Institute of Child Health & Human Development of the National Institutes of Health under Award Number G11HD073000.