Julie Collins-Dogrul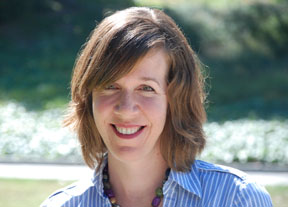 Associate Professor of Sociology
Department of Sociology
562.907.4200 ext. 4307
jcollins@whittier.edu
Academic History
B.A. University of California, Davis
Ph.D. University of California, Davis
A

cademic Interests
Transnational social problems, inter-organizational governance and cooperation, migration, public health, and the U.S.-Mexico Border
Professor Julie Collins-Dogrul completed her Ph.D. in sociology at the University of California, Davis in 2007 and began teaching at Whittier College in 2008. Collins-Dogrul is an internationally oriented scholar with expertise in transnational social problems, health disparities, social determinants of health, US-Mexico Border issues, and inter-organizational cooperation and governance. Her research focuses on transnational cooperation on public health issues at the U.S.-Mexico Border.
Collins-Dogrul's courses include the Sociology of Health and Medicine, Transnational Migration and Latina/o Communities, the Sociology of Work, Introduction to Sociology, and Approaches to Social Research. Along with teaching classes, mentoring students, and research, Collins-Dogrul manages a campus qualitative research lab and is part of the Center for Engagement with Communities.
2011. Collins-Dogrul, Julie. "Governing Transnational Social Problems: Public Health Politics on the U.S.-Mexico Border." Forthcoming in Global Networks: A Journal of Transnational Affairs.
2006. Collins-Dogrul, Julie. "Managing US-Mexico "border health": an organizational field approach," Social Science and Medicine, 63 (12): 3099-3211.
1997. Collins, Julie. "Why do Moroccan Women Migrate to Spain? A novice researcher tells about how she went about not getting the answer." Middle East Women's Studies Review, 12 (3): 15-17.