Wellness Coalition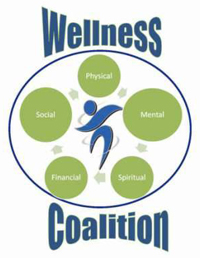 The Wellness Coalition, comprised of faculty, staff, and students, was founded to increase the emphasis on wellness awareness and education on the Whittier College campus.
This supportive environment is met through a variety of programs, events, and services, such as the Walk to Wellness semester competitions and "Next InSTALLment" wellness letter.
Faculty, staff, and student participation in the Coalition is encouraged and welcomed! Download an application below, or for more information, contact Heather Toledo at htoledo@whittier.edu or 562.907.4239.
Faculty/Staff Application
Student Application