January 20, 2016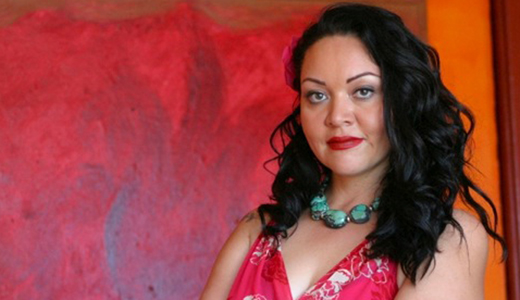 Playwright and founding and artistic director of Casa0101, Josefina Lopez will share her insights on leadership as one of today's preeminent Chicana writers as part of the third event of the Whittier College's Lecture Series Master Class on Chicana Leadership. A conversation moderated by the Honorable Gloria Molina, the event will take place on Wednesday, April 6 at 6 p.m. at Whittier College's Villalobos Hall. 
​ABOUT THE SPEAKER
Lopez is best known for authoring the play and co-authoring the film Real Women Have Curves, a coming-of-age story about Ana, a first-generation Chicana torn between pursuing her college ambitions, a personal goal, and securing employment which is a family expectation.  Along the way, Ana confronts a host of cultural assumptions about beauty, marriage and a woman's role in society.  Although Real Women Have Curves is Lopez' most recognized work, it is only one of many literary and artistic works she has created since her artistic career began at 17. 
Born in San Luis Potosi, Mexico in 1969, Lopez was five years old when she and her family immigrated to the United States and settled in the East Los Angeles neighborhood of Boyle Heights.  Lopez was undocumented for thirteen years before she received amnesty in 1987 and eventually became a U.S. Citizen in 1995.
ABOUT THE MODERATOR
Gloria Molina became the first Latina ever to be elected to the Los Angeles County Board of Supervisors on February 19, 1991.  Molina was elected to the California State Assembly in 1982 and the Los Angeles City Council in 1987. Both times, she was the first Latina to earn this honor. From 1996 through 2004, she served as the vice chair for the Democratic National Committee (DNC).
Molina's tenure as county supervisor has produced dramatic results because she has brought to fruition major capital endeavors that improve Los Angeles County residents' quality of life, including such projects as Grand Park, LA Plaza de Cultura y Artes at El Pueblo Historic Monument, the Metro Gold Line Eastside Extension, the East Los Angeles Civic Center, LAC-USC Medical Center in Boyle Heights, and the Skid Row Assessment Team.
RSVP to Terrie Valenzuela at tvalenzuela@whittier.edu or 562.907.4219.