We are excited to get to know you! Your Admission Representative will work with you throughout the admission process, reading your application, advocating you to the Admission Committee, and addressing your questions and concerns.
Admission Reps manage specific territories based on where you attend school. To get in touch with your personal Admission Representative, select the option below that best represents you.
Janine Bissic '08
Director of Admission

jbissic@whittier.edu
Territories
International

Delaware, Maryland, New Jersey, New Mexico, Pennsylvania, Virginia, Washington D.C.

California: Orange County, Inland Empire (Chino, Chino Hills, Upland, Corona, Ontario, Redlands, Riverside)
Before joining the team, Janine traveled the world wearing a giant curly wig and never using her arms. That's right - she was a competitive Irish Step Dancer (yes...think Riverdance). Janine has since left her dancing shoes behind and is happily married to a super famous musician with whom she has two hilarious children. She is a passionate Lakers fan, even going so far as to plan the birth of her son to land on the birthday of Kobe Bryant. This fact is a good example of her planning expertise as well as her love for the purple and gold, which just so happen to be Whittier College's colors too!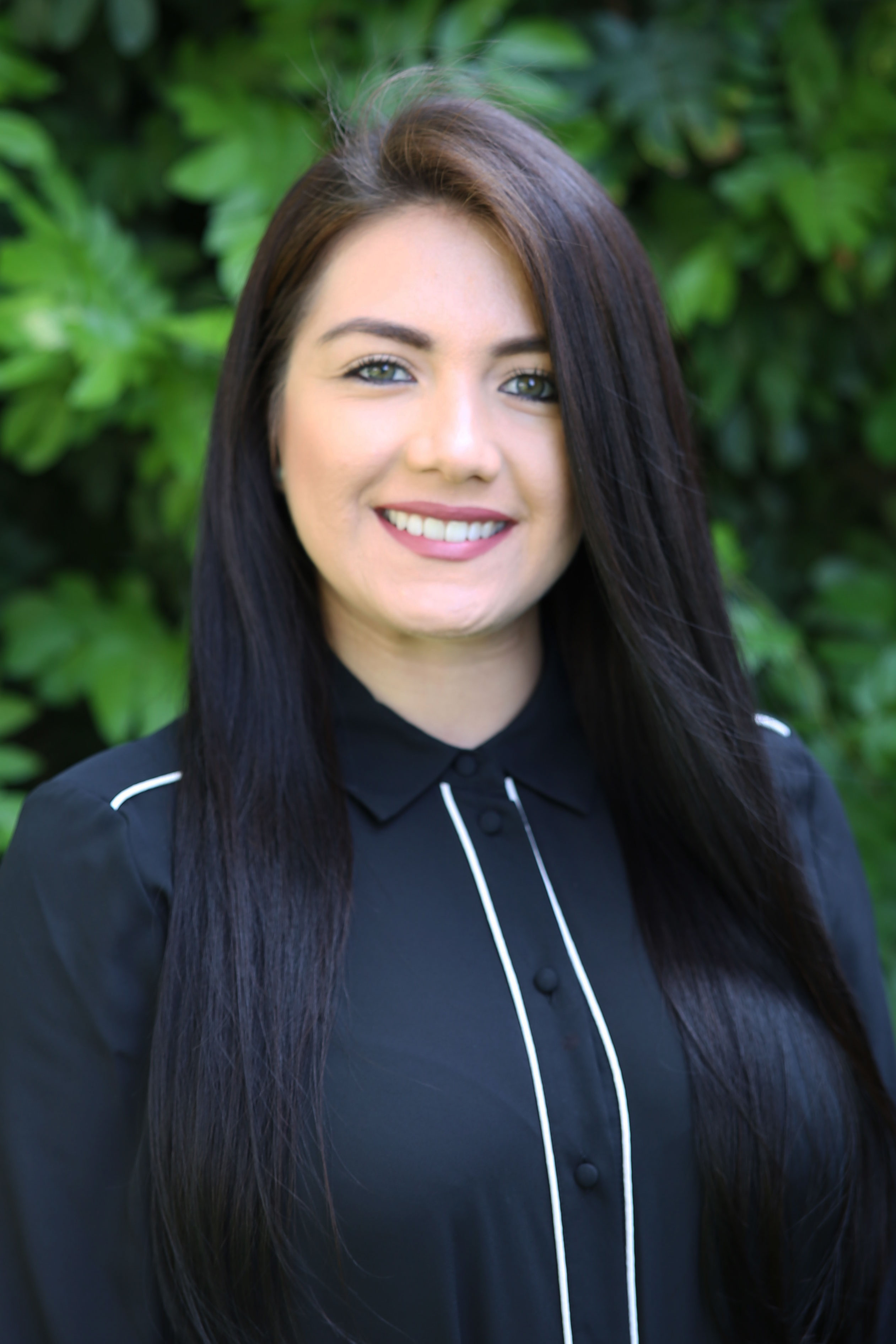 Eunice Gonzalez
Assistant Director, Graduate/PICES Admission

egonzal8@whittier.edu
Territories

South Bay (Torrance, Palos Verdes, Hermosa Beach, Manhattan Beach, Redondo Beach, Gardena, Hawthorne, El Segundo)
Eunice comes to us straight out of Los Angeles, and couldn't be a prouder Angeleno. From the South Bay to the Valley, from the West Side to the East Side, looks like another perfect day…she loves LA! By day Eunice is the eldest and wisest of three daughters, but by night she is a world famous DJ. Going under the alias DJ Crème Brulee she can often be heard scratching at the most prominent clubs, rooftop bars, and Hollywood parties. Eunice often swims left handed and prefers circular swimming pools. Sweets, sweets, and more sweets…Eunice has a sweet tooth. She prefers the left twix and once served as a judge on The Great British Baking Show. If you need a candle...just send her an email. 
Susan M. Maxwell
Assistant Director of Admission

smaxwell@whittier.edu
Territories

Oregon, Washington
California: North of Bay Area and Sacramento (Napa, Petaluma, Davis, Santa Rosa, Vacaville, Mendocino, Sonoma, Vallejo), San Francisco Bay Area (Marin, San Francisco, Contra Costa, Alameda, San Mateo, San Jose, Santa Clara)
This evil twin sister considers herself an amateur sleuth due to her love of the true crime genre. Susan was born and bred in Sacramento, but has decided that Seattle is the place for her so feel free to ask her where the best coffee in town can be found (hint: it's not Starbucks). Susan also enjoys local restaurants, experimenting in the kitchen, and selling candles out of the backseat of her car when she's in town (we think she's in cahoots with Eunice Gonzalez).
Renee Miller '16
Admission Representative
Territories

California: Imperial Valley (Palm Springs, Palm Desert, Hemet, Hesperia, Victorville, Apple Valley, El Centro, Lake Elsinore)
Renee is Whittier's resident ghostbuster. We're serious. Think EMF meters, infrared thermometers, and the like.  She even wrote an article for the QC campus newspaper on rumored haunted hot spots! When she's not hunting for 'orbs', she can often be found camping with friends and family. If you're wondering, no…she's not related to Kieron Miller.  After spending (more than) a few years as part of the admission team behind-the-scenes, Renee is excited about hitting the road to recruit new Poets!
David Laine '07
Assistant Director of Admission

dlaine@whittier.edu
Territories

U.S. Southern and Southeastern States
, U.S. Midwest (excluding Illinois)
, Idaho, Utah, Wyoming, Montana, Guam, Puerto Rico, U.S. Virgin Islands

California: Central Coast (Santa Cruz, Monterey, San Luis Obispo, Pebble Beach, Salinas), Santa Barbara, Ventura, West Los Angeles/Hollywood (Santa Monica, Beverly Hills, Culver City, Malibu)
David graduated with a B.A. in English and Music from Whittier College in 2007, and received his M.S. in Environmental Studies from Green Mountain College in 2015. He can often be found singing in the style of Ben Folds or David Bowie, depending on how his day is going, but his signature song is Queen's "Don't Stop Me Now." David is rarely without a book, unless he's traveling with his Nook. David loves A Game of Thrones; he pores over Gaiman's tomes. He loves to read Lovecraft and Poe, but Bradbury is best, you know. When not reading weird fantasy and horror, David writes grants for environmental organizations and plays board games that most people have never heard of.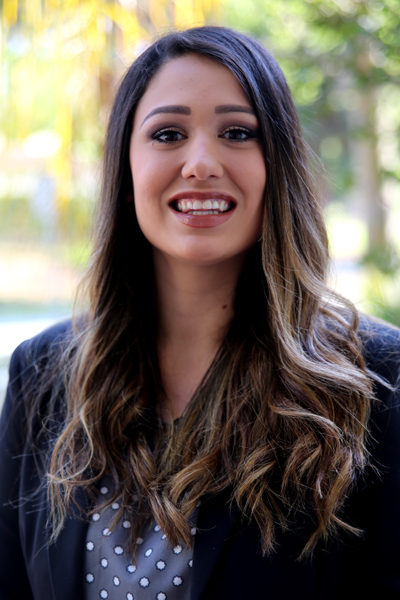 Megan Poston
Assistant Director of Admission/Campus Visit Coordinator

mmcdevit@whittier.edu
Territories

California: Long Beach, Covina, West Covina, La Puente, Hacienda Heights, Pomona, Azusa, Claremont, Diamond Bar
Megan is obsessed with all things Taylor Swift. On weekends she can be found "Shaking off" the work week by spending time with her two dogs, Max and Blue. Outside of the company of her dogs, she can be found doing homework or researching for her master's program in Organizational Leadership and Management. Megan's favorite hobby is organization, thus making her event planning second nature to her. She enjoys being the admission event coordinator at Whittier and seeing the prospective students discover the Poet pride.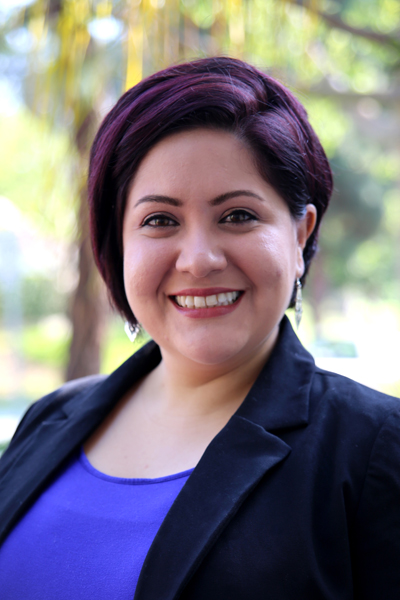 Adrianna Prejna '07
Assistant Director of Admission

aprejna@whittier.edu
Territories

Arizona, Illinois, Nevada

California: East Los Angeles (Pico Rivera, Montebello, Rosemead, Alhambra, El Monte, Temple City), Los Angeles, Whittier, North Orange County (Fullerton, La Habra, La Mirada, Santa Fe Springs)
The wheels on the bus go round and round…"  Adri can often be heard singing this earworm throughout the day thanks to the eclectic musical tastes of her children. You're welcome. This choir nerd certainly feels at home with the Admission's own hip-hop group, Kieron and the Funky Bunch. Besides her penchant for the existential nursery rhyme, Adri wastes a lot of her time meowing back to cats when they meow at her. This book worm can proudly boast that she has read 50 out of the 100 most popular books (thanks in no small part to her Audible account), and loves Pride and Prejudice with or without Zombies... NO SPOILERS!
Richard Scaffidi '76
rscaffid@whittier.edu


Territories

Colorado, Vermont, New York
New England: Connecticut, Maine, Massachusetts, New Hampshire, Rhode Island

California: Glendale, Pasadena, San Marino, Arcadia, San Gabriel, Burbank, La Cañada, Altadena 
This "Dramalum" directed or acted in dozens of plays at Whittier either as a student or faculty member. In Hollywood he gained renown as an entertainment journalist; notably 13 years on the select L.A. Drama Critics Circle. Yet Richard's zeal for theater is matched by his love for dogs, and for baseball ("Go Dodgers!"), including 30-plus years as the wheeler-dealer "owner" of a championship Rotisserie League team named "Richard's Poor Almanacs." Besides that, he was a winner on TV's "Wheel of Fortune"; his older brother Roy also graduated Whittier; and he's worked in Admission for colleges founded by Quakers, Taoists, Jews, and Catholics – but not simultaneously.
Isaiah Sneed '14
Assistant Director of Admission

isneed@whittier.edu
Territories

California: Oakland, Central/ San Joaquin Valley (Bakersfield, Fresno, Stockton, Clovis, Lancaster, Palmdale, Tulare, Visalia), San Diego, San Fernando Valley, South Los Angeles (Bell Gardens, Downey, Huntington Park, Compton, S. Gate)
Isaiah, a Seattle native, has been addicted to coffee since the age of 8, so his profession in admission suits him very well. He has the largest shoe collection in the office (40+ pairs and counting)! When not strutting his stuff around Weingart Hall, Isaiah spits hot fire! Aka – he can be found on stage at venues across the country performing with the rap group Brothers from Another. Kieron and the Funky Bunch (a Whittier favorite) are aiming to recruit him for the next office karaoke performance…Isaiah's non-committal.
Jaimis Ulrich '15
Transfer Admissions Counselor

julrich@whittier.edu
Territory

Transfer, 
International Transfer
Do you hear that honey-sweet voice? Beware the sirens of the sea! Jai is our resident mermaid and was an extra in the movies Splash, Pirates of the Caribbean 4, and The Little Mermaid. Jai is also the lead singer for the super group Watch & You'll See…Someday I'll Be Part Of Your World (they are so big in Germany, that only David Hasselhoff out sells them). When Jai isn't in the ocean, she can be seen participating in local roller derbies for the King Trident's Daughters team. She has the sharpest elbows in the West. Her best friends are a guppy named Peaches and a seadog named Diego. They enjoy spending hours debating whether Sebastian is a crab or a lobster.