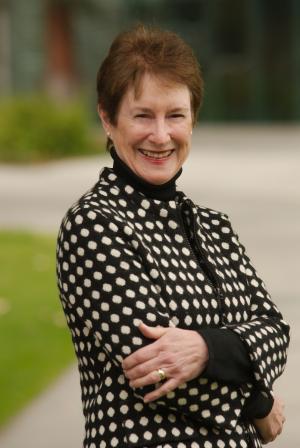 Greetings!
I am truly honored to serve as Whittier College's 14th president and delighted to lead this venerable institution.
Our College's namesake, John Greenleaf Whittier, was one of this country's foremost "poets of place." To get to know and truly understand this place, I urge you all to come to Whittier's beautiful campus, to explore our library and athletics facilities, and to talk with our faculty and students. Get to know our alumni who have gone on to become leaders in their chosen professions. This is a vibrant, challenging, and friendly academic community dedicated to liberal learning, diversity, and educating students to make a difference in the world.
This College is a place where students learn to "let their lives speak," a principle encouraged by the Quakers who founded Whittier more than a century ago. Whether through cutting edge research with faculty, interesting internships in Los Angeles, service to the community, or late-night conversations with friends in the residence halls, Whittier College transforms lives.
I look forward to seeing you here. Go Poets!
Sharon D. Herzberger
President 
president@whittier.edu
Office of the President
Mendenhall, First Floor
562.907.4201 
562.907.4242 (fax)
Staff
Irene Gallardo
Administrative Assistant 
562.907.4904
igallardo@whittier.edu
Kristin A. Wiberg
Executive Assistant to the President 
562.907.4885
kwiberg@whittier.edu