January 5, 2016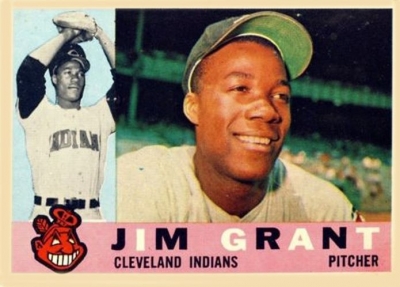 James "Mudcat" Grant, former top Major League Baseball pitcher and advocate for the history of African Americans in baseball will receive an honorary doctorate of humane letters from Whittier College on Monday, February 8. The event will take place at 7:30 p.m. at the Ruth B. Shannon Center for the Performing Arts, located at 6760 Painter Ave, Whittier, CA, 90608. This ceremony will precede other daytime events and will the kick off the College's celebration of Black History Month.
Born in 1935, Grant overcame segregation and discrimination on his journey to become a top pitcher in the American League. He won more than 20 games in one season and was been named to All-Star Team twice. Grant played for the Cleveland Indians, the Los Angeles Dodgers, and the Oakland Athletics and was been awarded the key to the city in Cleveland, Ohio.
Grant was selected for this honorary doctorate not only for his athletic achievements, but also for his dedication to researching and advocating the history of African-Americans in baseball. Since his retirement, he has worked to ensure that the accomplishments of early black players are remembered in history. In 2006, he released his book The Black Aces, Baseball's Only Black Twenty-Game Winners featuring chapters on other black pitchers who have won 20 games in one season and Negro League players who may have won 20 games if they were allowed to play. Grant also works to build interest in baseball among African-American youth.
Whittier College awards distinctive degrees to those who embody the ambitions, values, and accomplishments of the College. Jim "Mudcat" Grant was chosen for this honor by the faculty. "We are delighted to confer this doctorate of humane letters on an inspiring individual who has made and continues to make an important difference in society," said Whittier College President Sharon Herzberger.
Whittier College is home to the Institute for Baseball Studies, the first humanities-based research of its kind associated with a college or university in the United States.