May 18, 2016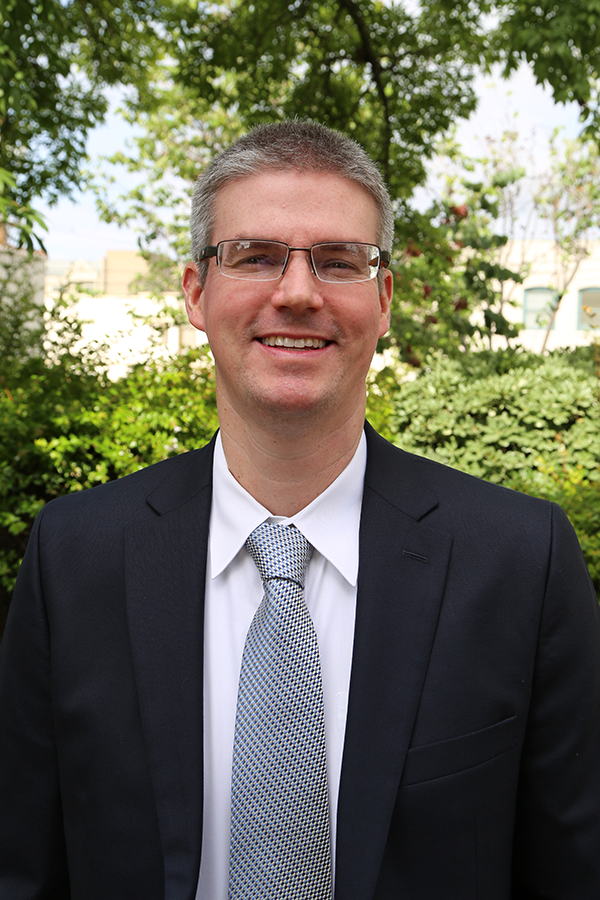 ​Kieron Miller has been appointed to vice president for enrollment for Whittier College. Prior to his appointment, Miller served as director of admission at the College since 2003 and has worked at Whittier for nearly two decades. In his new role, he will be responsible for overseeing the admissions and financial aid offices and operations. Miller will assume the new role in June.
"These are exciting and challenging times in higher education and I look forward to navigating this ever-changing landscape with a very talented group of colleagues," Miller said. "Having been at Whittier for 19 years, there is much to be proud of — our application and overall enrollment growth are certainly among them. But most importantly, it has been watching our students thrive and partake in a truly transformative experience. It is an honor to work for a college that puts students first."
Miller worked hand-in-hand with his predecessor, Fred Pfursich, to achieve the College's recruitment goals and allocate financial resources. He also mentored recruiters, oversaw the student search process, helped attract diverse incoming classes who embrace the College's values, and helped plan all on-campus events, among many other duties. Miller has also been responsible for outreach and recruitment in Hawaii, where he has met with families one-on-one to discuss the College's strengths and answer their questions.
"He is more than ready to assume this broader role, and in doing so, he will help to maintain stability and continuity in this most important office," said President Sharon Herzberger.
A native of Los Angeles' Reseda neighborhood, Miller earned a bachelor's degree in history at Loyola Marymount University in 1996. He joined the College the following year as an admission counselor. Miller later earned a master's degree in organizational leadership from Azusa Pacific University in 2013.
Miller and his wife, a Poet from the class of 2001, live in Whittier with their son.