July 5, 2016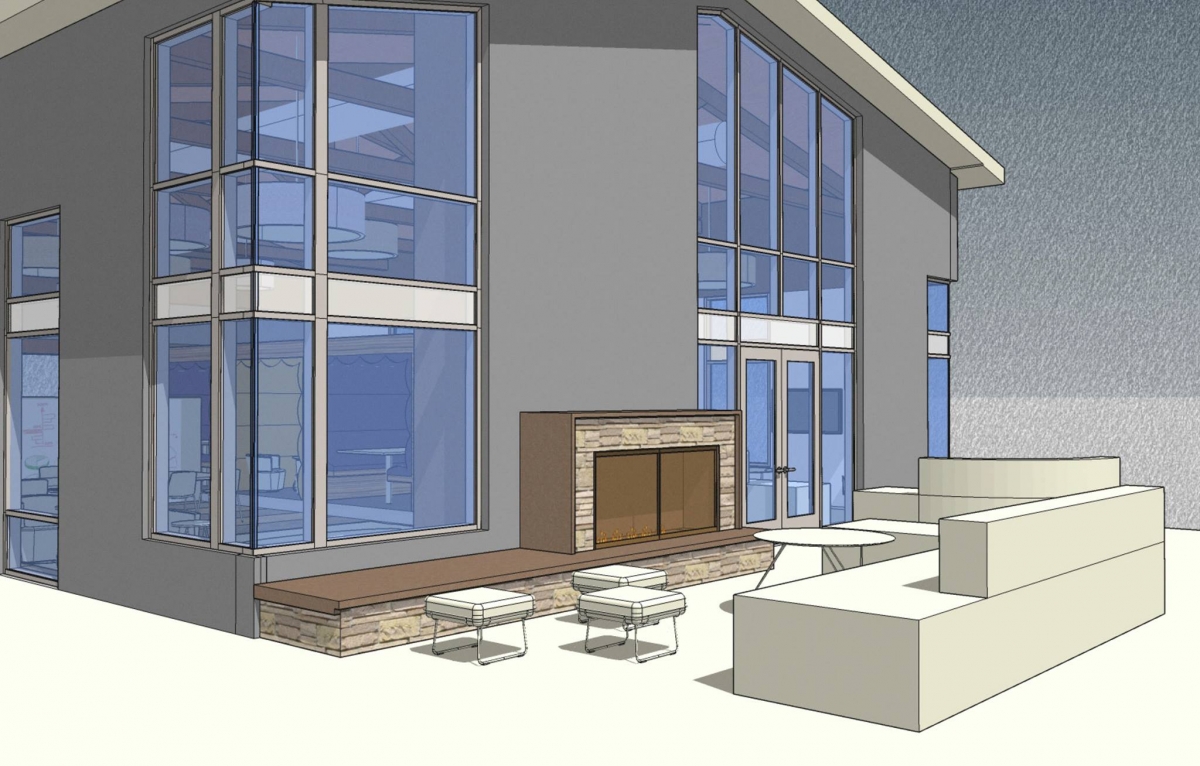 Whittier College students will discover this fall a renovated space on campus that will become their home-away-from-home. A place where students can hang out with friends, enjoy their lunch in a dining area, or soak in the southern California weather in the revitalized outdoor lounge areas. 
 
Thanks to generous donors, the Ettinger Student Lounge is going through a complete renovation this summer with architectural upgrades and an interior redesign that will be complemented with fresh furniture that meets the digital age. The new space will provide additional power and USB outlets along the new counter, booth seating areas, and new couch seating areas. 
 
The renewed space will have a complete new look, incorporating the College's colors along with warm materials and textures like stone veneer and faux wood. To help improve acoustics in the lounge, new sound absorbent light fixtures and acoustic, stackable panels will be added to the space.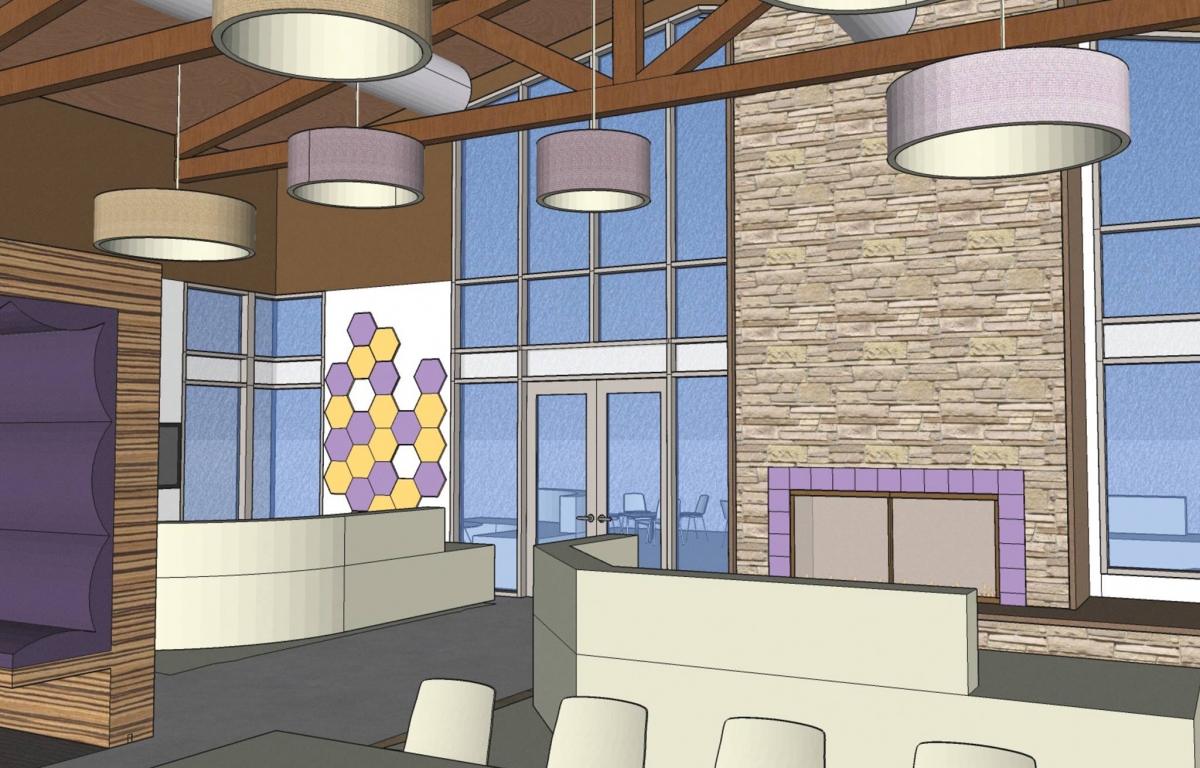 The new lounge will also feature a new door to facilitate a re-organization of the entry to the Spot, creating a direct line to the new coffee bar.
 
"It's important to translate the sense of community of our campus into the renewed Ettinger Student Lounge," said Dean of Students Joel Perez. "This renovated space will provide students – residential and commuters – with many means to interact with each other such as the collaboration wall, watching TV or playing games." 
 
Students provided valuable input on exactly what they'd like to see in the renovated space. First-Year Class Council President Detrick Manning '19 was part of the cross-functional student and staff committee who studied the renovation options.
 
"To me, the new booths, fireplace, and interactive screen are the most exciting features of the student lounge," said Manning. "I feel as though it will be a much more open and inviting space for students to feel comfortable and relax for a bit between and after classes."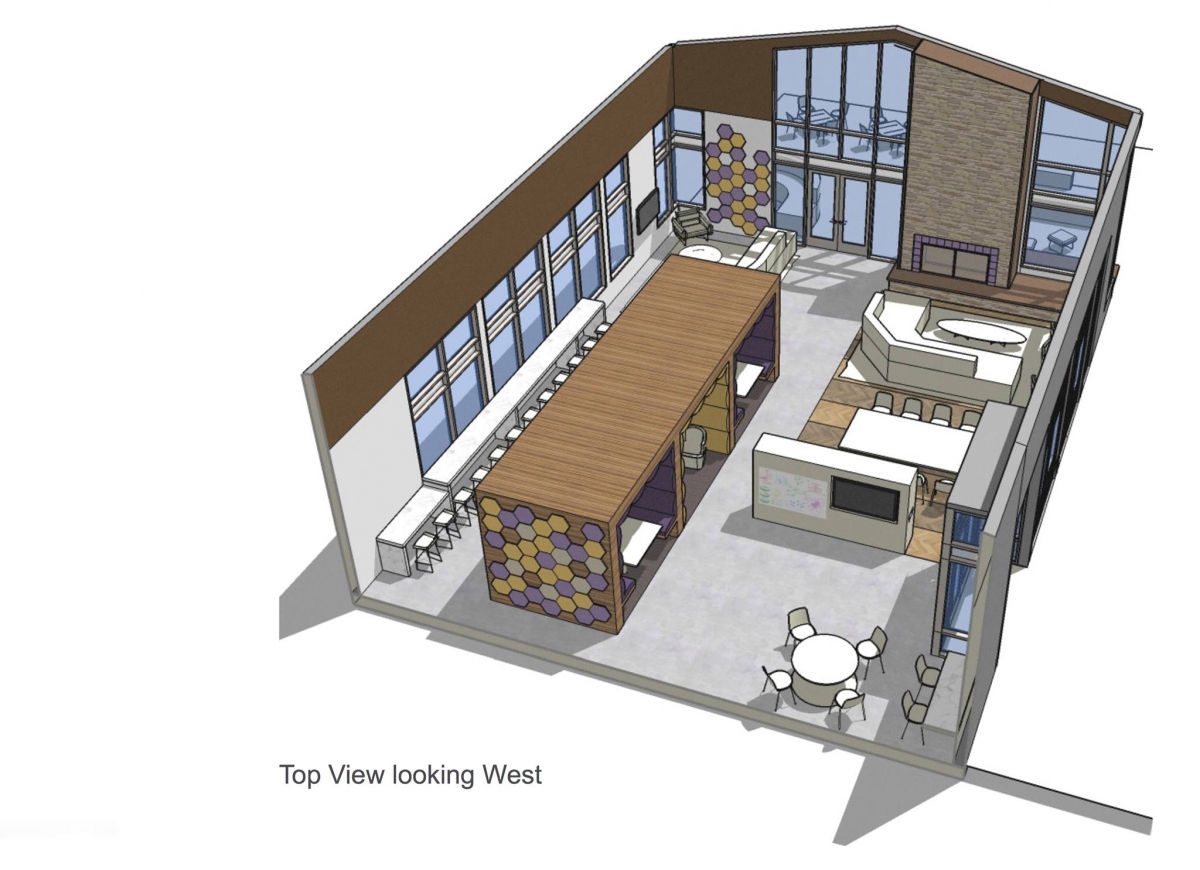 The renovated space includes a small food preparation area that will count with a microwave and comfortable seating for extended breaks between before or after class. This area, especially beneficial for commuter students, will provide a welcoming space that will promote spontaneous and prearranged interactions.
 
The transformation process of the lounge – led by Steinberg, an architecture and interior design firm– started shortly after the end of the spring semester and it's expected to be completed during the fall semester.