September 6, 2015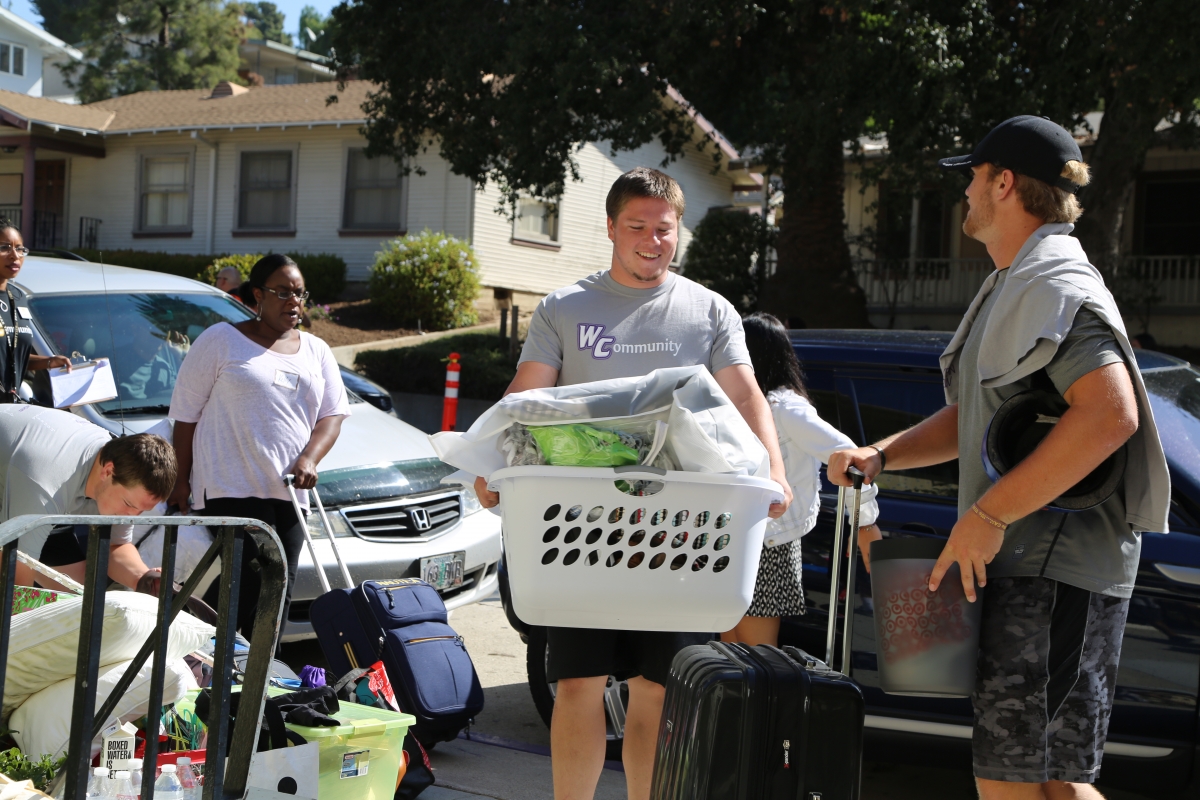 Whittier welcomed the Class of 2019 composed of 454 first-years and 76 transfer students who descended upon campus on September 6 for the start of New Student Orientation. This cohort is one of Whittier's most diverse and brightest. Classes for all undergraduates begin September 9.
The new class is packed with leaders, entrepreneurs, musicians, competitive dancers, screenplay writers, high school football captains, professional hockey players, among many others.  
Demographically, the entering class includes 58 percent women and 42 percent men. This class represents 26 states – from as far away as Maine, Connecticut and Georgia – and the nations of Argentina, Canada, Great Britain, Hungary, China, Spain, and the United Arab Emirates. Students of color comprise 55 percent of the incoming class – which includes 40 percent Hispanic, 10 percent Asian and 5 percent African American students.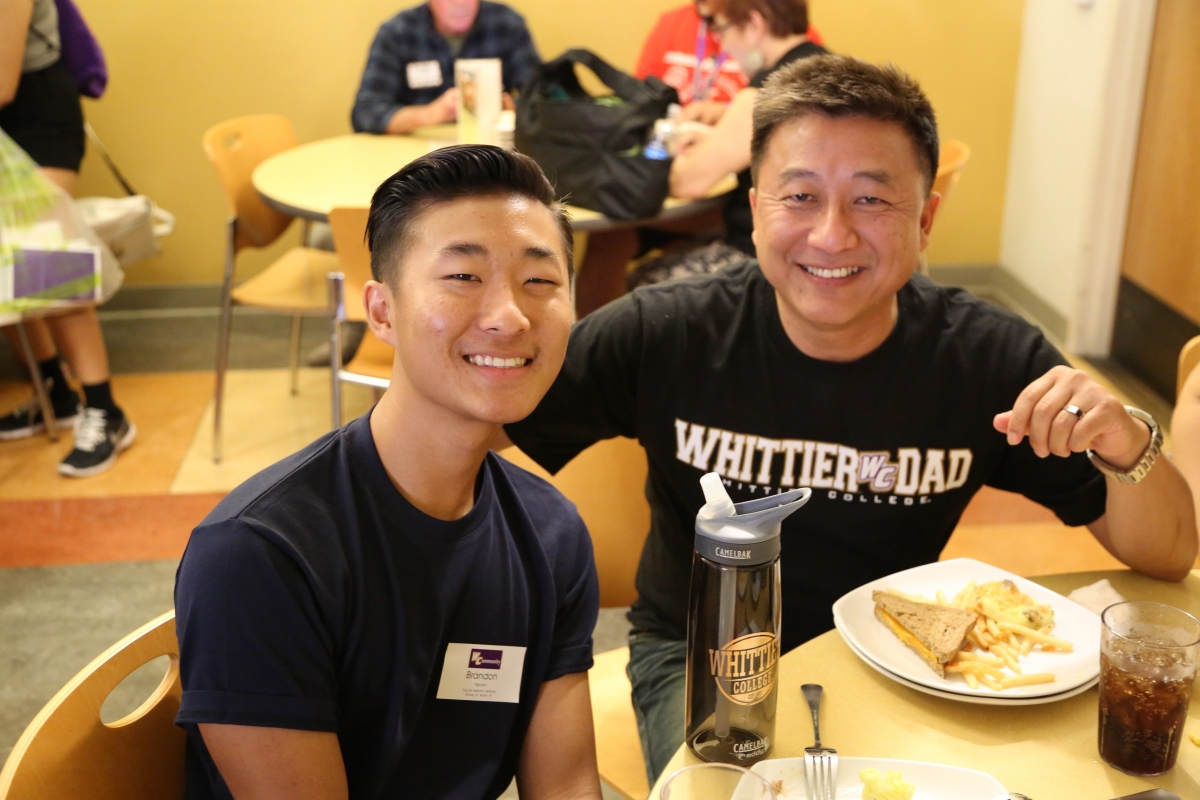 Dozens of events for first years, transfer, commuter, international students, and their families marked a sunny and warm Move-in and Orientation Day. The new Poets and their families met with peer mentors, faculty members, as well as student and resident life staff.
As evening descended, students participated in their first Poet rite of passage: New Student Convocation, which includes the College's symbolic "Sharing the Light of Learning" ceremony. Looking out at the crowd, President Sharon Herzberger celebrated the 128th class to matriculate at Whittier and spoke about the College's outstanding faculty, leadership development, and Quaker values.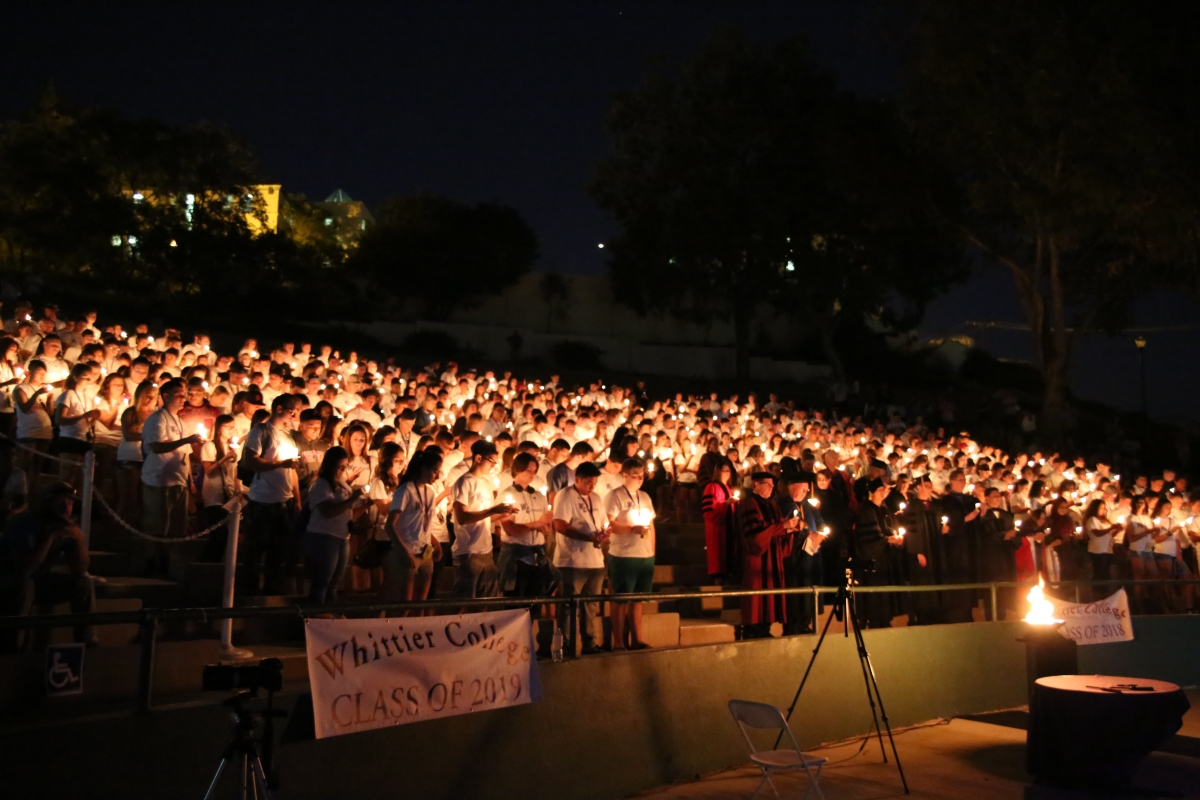 "Newest Poets, on this beautiful evening, I suspect that you are not yet pondering your College graduation," said Herzberger. "You are probably thinking about the next few hours and about tomorrow and about your first day of class when your academic adventure truly begins.  But your family, your faculty, and all who are gathered here tonight know that your time on this campus will pass quickly. We know that there is a world that awaits, eager to benefit from the education you will receive here."  
Relive Move-In Day and Orientation activities on Facebook.
Read President Herzberger's address to the Class of 2019.