April 18, 2012
Nobel Prize Winner Mario J. Molina, Groundbreaking Theologist Rosemary Radford Ruether, and Distinguished Teacher Chauncey Veatch to Receive Honorary Degrees 
Whittier College will celebrate its 109th Commencement Ceremony on Friday, May 11, 2012, at 9 a.m. in Memorial Stadium on the Whittier College campus.
During the event, distinguished scholars Mario J. Molina, Rosemary Radford Ruether, and Chauncey Veatch will each receive an honorary doctorate of humane letters (L.H.D.).
Honorary degrees are Whittier's highest honor, reserved for individuals whose lives have personified the convictions, ambitions, values, and accomplishments celebrated at the College.
The honorees will also have the opportunity to offer a few words of advice to the nearly 450 undergraduate and graduate students expected to receive their degrees.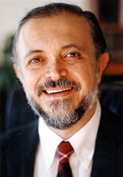 Mario J. Molina is the first Mexican-born citizen to receive a Nobel Prize in Chemistry, which he was awarded along with his co-recipient in 1995 for his role in exposing the threat to Earth's ozone layer by chlorofluorocarbon gases. A scientific leader collaborating with colleagues around the world, his work focuses on assessing and mitigating the air pollution problems of rapidly growing cities. Molina was co-leader of President Barack Obama's transition team for science and technology policy, and in 2010, he was appointed to the InterAcademy Council, a 12-member organization of the world's science academies tasked by the United Nations to conduct an independent review of the procedures and processes of the Intergovernmental Panel on Climate Change.  

Best known as a groundbreaking leader in Christian feminist theology, Rosemary Radford Ruether has had a distinguished career as a teacher, scholar, and activist in the Roman Catholic Church. She is a prolific author and lecturer, and her books include Sexism and God-Talk, In Our Own Voices: Four Centuries of American Women's Religious Writing, and Integrating Ecofeminism, Globalization, and World Religions.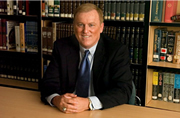 Chauncey Veatch was named National Teacher of the Year 2002, receiving the honor from President George W. Bush. After a distinguished military career, he became a teacher in 1995. Since then he has taught a wide array of subjects to students often considered "at risk," including migrant children, non-English speakers, pregnant teens, and students involved in gangs and substance abuse. Due to his success in the classroom and out, he was selected as a member of the California Commission on the Year of Languages and named Educator of the Year by the Mexican-American Chamber of Commerce. Veatch has also served on the Federal Task Force on Homelessness and Severe Mental Illness and the National Advisory Council on Drug and Alcohol Abuse.