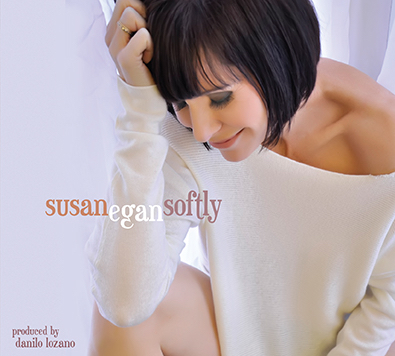 The Ruth B. Shannon Center for the Performing Arts, a staple of southern California's artistic and cultural scene, is celebrating its 25th season and as part of the yearlong celebrations, it will present Tony-nominated singer and actress Susan Egan on Saturday, November 21 at 7:30 p.m. Tickets for the event are $30 and $25 for seniors. For additional information or to purchase tickets, contact 562.907.4203 or visit the center at 6760 Painter Avenue, Whittier, CA 90601 or online at shannoncenter.org. 
Egan has more than 40 recording credits from Broadway cast albums to film soundtracks, including seven solo albums: All That and More, So Far, Winter Tracks, CoffeeHouse, Susan Egan LIVE, The Secret of Happiness, and her 2015 release Softly. The latter was recorded at Whittier College's Chowdry Studio in collaboration with Associate Professor of Music Stephen Cook and produced by Professor of Music Danilo Lozano.
"This Broadway-inspired album contains standards that have been re-imagined and cast in very different settings from how they originally appeared on the Broadway stage,"said Cook, collaborator of the album and chair of Whittier College's music department.
As a solo artist, Egan has performed at concerts in more than 400 cities coast to coast and on the high seas with the Disney Cruise Line.  She has also headlined with many world-renowned symphonies, including the National Symphony Orchestra, Hong Kong Symphony, Los Angeles Philharmonic, Chicago Symphony, Hollywood Bowl Orchestra, Cleveland Orchestra, San Francisco Symphony, Seattle Symphony, and the Philly Pops. She has taken the concert stage at Lincoln Center, Carnegie Hall, the Kennedy Center and the Hollywood Bowl to name a few.
The center was dedicated in 1990 as the Ruth B. Shannon Center of the Performing Arts in honor of Mrs. Ruth B. Shannon. Mrs. Shannon is a longstanding supporter of the center and chaired the 1985 campaign to build the performing arts center, which resulted in gifts from more than 750 donors, totaling more than $9.3 million in contributions. A longstanding supporter of the College, Shannon also serves as a member of the Board of Trustees.
The Shannon Center houses a 403-seat main auditorium and a 72-seat studio theater, large scene and costumes shops, classroom space for art, dance and theater classes, and office space for faculty. The facility is used for both college and community productions.
Upcoming events at the Shannon Center include Big Love, Inside Latin Jazz, It's a Wonderful Life, among others. For a complete list of events of the 25th anniversary season of the Shannon Center, visit shannoncenter.org.