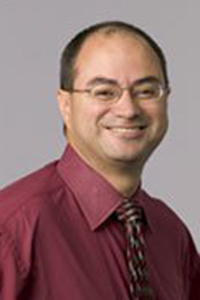 Dr. Joel Pérez has been appointed Vice President and Dean of Students at Whittier College, following a national search. He will officially join the College in March 2015.
Pérez comes to Whittier College from Seattle Pacific University, where he has served as Dean of Students for Community Life, overseeing all aspects of residence life, student programs, and multi-ethnic programs. Prior to that, he was at George Fox University where he most recently served as the Dean of Inclusion and Student Leadership Programs/Chief Diversity Officer.
"With the appointment of Dr. Joel Pérez, the Whittier College community is gaining someone who cares passionately about student success, who fully embraces our mission, and who has the character and experience to serve as an exceptional Vice President and Dean of Students," said President Sharon D. Herzberger. "With his wealth of different experiences building co-curricular programs at a variety of private colleges, I am confident that we have found the right person to spearhead the College's area of student life."
From the start of his career, Pérez has led efforts on all the campuses he has served to create a more inclusive community. This has entailed mentoring students as well as developing programs designed to assist all students in being successful in their academic pursuits. Pérez is no stranger to Southern California as he held posts at Pomona College as Associate Director, Smith Campus Center and Student Programs and at Chapman University, where he was Resident Director.
Pérez holds a Ph.D. from Claremont Graduate University, a master's in education from Azusa Pacific University and a bachelor's degree from Biola University.