October 15, 2013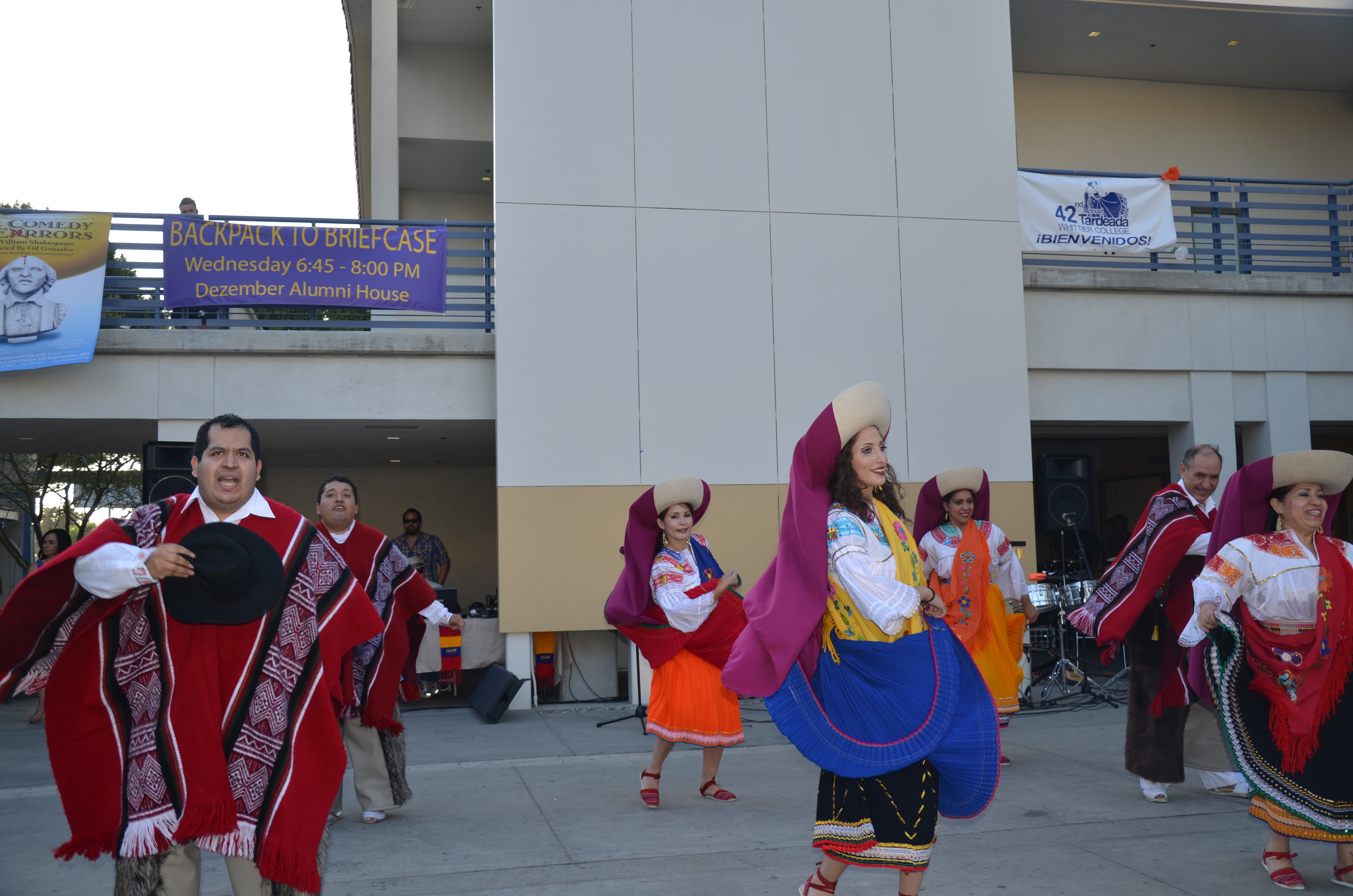 Brightly dressed traditional Ecuadorian dancers, Andean melodies, Mexican regional songs, and salsa dancing were all part of the 42nd Annual Tardeada – a celebration of Latino culture and traditions. During the afternoon's festivities, Whittier's Latino alumni group, Alianza de Los Amigos, inducted long-time alumni volunteer Eliseo "Alex" Tenorio '64 to the group's Hall of Fame. 
Tenorio, who is retired from a career in human resource management, has been an active volunteer with the College, as well as with regional organizations including the Hispanic Outreach Taskforce, Friends of Pio Pico, Bi-lingual Foundation of the Arts, LACMA, Greater Los Angeles Zoo Association, and Japanese-American Museum. Tenorio joins more than 30 fellow Latino alumni who have been recognized for their respective achievements and service as mentors and role models for Whittier students.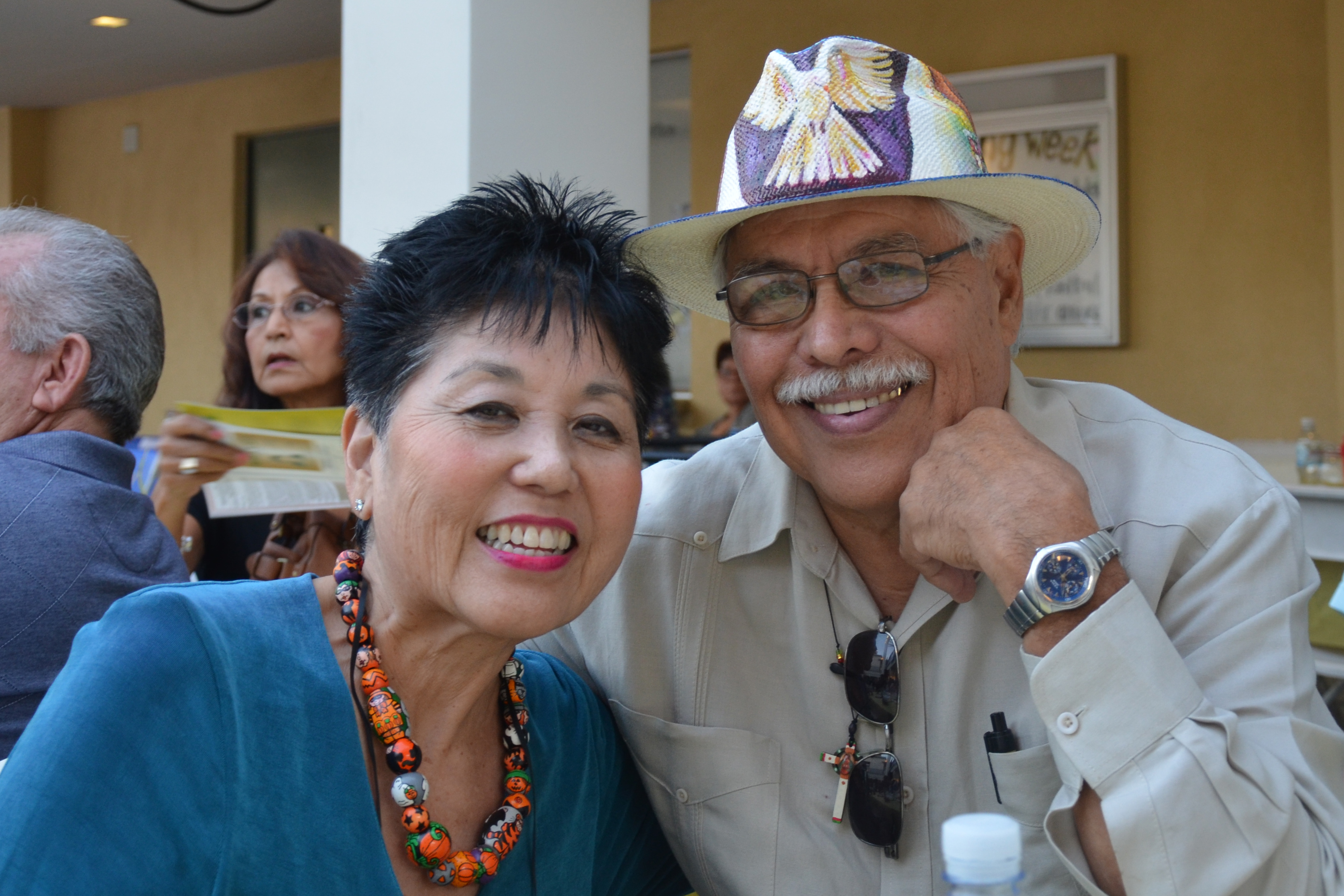 "To be honored for something you love doing, it's a blessing," said Tenorio after receiving his award. "Martin Ortiz was an inspiration to me because he told me I'm a smart guy; I want to be that same inspiration to other students." 
Ecuadorian food, dance, and customs were the central theme of this year's Tardeada. Andean band, Viento Libre and Grupo Cultural Latino Americano shared traditional music and dances of Ecuador with the audience. Student and alumni performances featured Lightmary Flores '17, Raquel Gutierrez Lambert '10, Brownie Sibrian '10, and members of Amigos Unidos.  
Tardeada was established in 1971 by the late Martin Ortiz '48, founder of the Center of Mexican American Affairs which was renamed The Ortiz Programs after his retirement. Ortiz was instrumental in increasing the number of Latino student matriculating and graduating from Whittier. Currently, nearly 30 percent of Whittier's student body is Latino—one of the highest percentages among private liberal arts colleges in the country.
Tardeada is organized by Amigos Unidos and the Ortiz Programs and is sponsored by the ASWC Senate.