February 18, 2011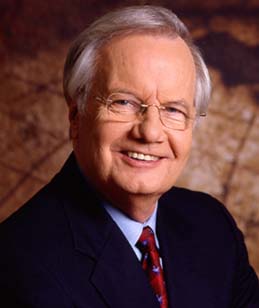 Award-winning journalist Bill Moyers and his spouse, respected television producer Judith Davidson Moyers will give a joint keynote address at Whittier College's 108th Commencement Ceremony on Friday, May 13, 9 a.m. in Memorial Stadium on the Whittier College campus. During the event, at which approximately 340 undergraduate and graduate students are expected to receive their degrees, Bill Moyers and Judith Davidson Moyers will also each receive an honorary degree from the Whittier College faculty: a doctorate of humane letters (L.H.D.).
During his 25 years in broadcasting, Bill Moyers has pursued a broad spectrum of journalism and has been called "a unique voice, still seeking new frontiers in television, daring to assume that viewing audiences are willing to think and learn."
In particular, Moyers has had an extensive involvement with public television, producing documentaries and news journal programs such asBill Moyers Journal and Now with Bill Moyers. In 1986, Moyers formed Public Affairs Television, Inc., with his wife and partner, Judith. This independent production company has produced almost 300 hours of programming, including such series as Moyers on Addiction: Close to Home; Genesis: A Living Conversation; Healing and the Mind; Joseph Campbell and the Power of Myth; What Can We Do About Violence?; andThe Wisdom of Faith with Huston Smith.
In addition to his work on public television he was a senior news analyst for the CBS Evening News and chief correspondent for the acclaimed documentary series, CBS Reports.
In 2006, Moyers received the Lifetime Emmy Award, and was awarded over 30 Emmys during the course of his career. Moyers has also received the National Academy of Television Arts and Sciences Lifetime Achievement Award and virtually every other major television journalism prize, including the Alfred I. DuPont Columbia University Gold Baton Award, a lifetime Peabody Award, and a George Polk Career Award for contributions to journalistic integrity and investigative reporting.
Before entering broadcasting, Moyers served as deputy director of the Peace Corps in the Kennedy Administration and was special assistant to President Lyndon B. Johnson from 1963-1967, including two years as White House press secretary. He left the White House in January, 1967, to become the publisher of Newsday. For 12 years Moyers was a trustee of the Rockefeller Foundation and now serves as president of the Florence and John Schumann Foundation.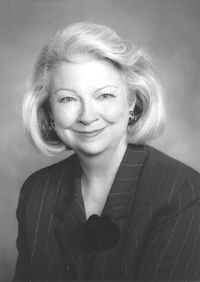 [Judith Davidson Moyers] Judith Davidson Moyers is president of Public Affairs Television, Inc. an independent production company in which she collaborates with her husband, Bill Moyers. In addition to her CEO responsibilities, she has also been executive producer of major public affairs television documentaries and documentary series such as Facing the Truth; Moyers on Addiction, and Close to Home, among others.
A member of the Academy of Television Arts and Science, Judith Moyers has been awarded several Emmys and the prestigious Everett C. Parker Award.
She has long been involved in a wide range of corporate, civic, and educational affairs. She is a director of The Ogden Corporation. Previously she served as a director of mutual funds for PaineWebber and Capital Research Group and on the board of Columbia Residential Realty, Inc.
A founder of the Day Care Council of Nassau County and the national consumer organization Educational Products Information Exchange, she has been recognized as an advocate for children over many years. She has been honored for her work with the National Council of Christians and Jews, the Girl Scouts of America, and the Laymenis Ecumenical Council.