September 17, 2012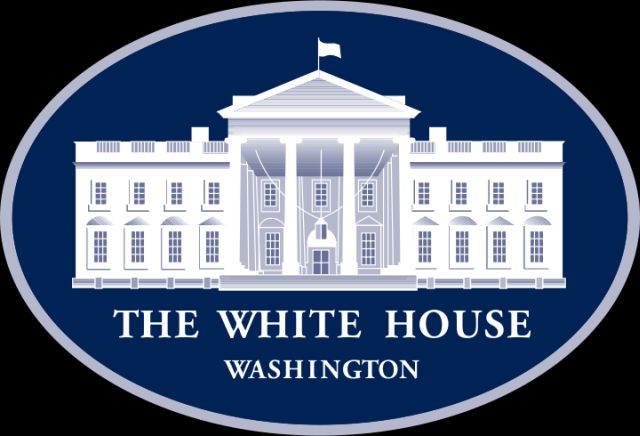 President Barack Obama has issued a proclamation designating the week of September 16-22, 2012, as National Hispanic-Serving Institutions HSIs) Week.
"Across our country, HSIs are giving students access to a quality education and vesting in them a lifelong appreciation for intellectual inquiry," said President Obama. "In these halls of higher learning, students are pursuing careers in science and engineering, health care, technology, education, and other fields that will bolster our economic prosperity and foster American innovation for decades to come. Graduates of these institutions are already leaders in every part of our national life, and with these institutions graduating such a significant portion of Hispanic students, HSIs are helping move us closer to leading the world in college completion by 2020."
Click here to read the full Proclamation.
"Education has always been the great equalizer in this country," said Congresswomen Linda Sanchez (D-CA). "Now more than ever, we need institutions of higher education that will foster the next generation of leaders and help invest in our country's future. For 125 years, Whittier College has provided students of all backgrounds with a top education to help them excel and achieve the great American dream. It is an honor to join President Obama in recognizing Whittier College as a Hispanic Serving Institution."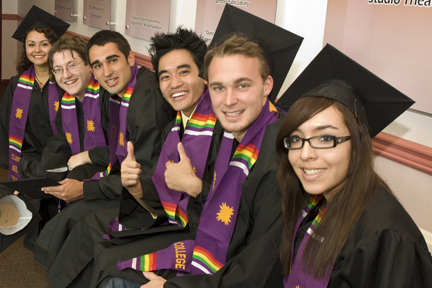 A college or university is designated an HSI by the federal government when it has at least 25 percent Latino enrollment. Whittier College's student population is approximately 30 percent Latino, making it one of the only national liberal arts colleges in the country to be recognized as an HSI. Moreover, nearly 50 percent of Whittier students and a quarter of its faculty are people of color.
"Whittier College has a long tradition of supporting diversity of every kind. Among liberal arts colleges, we have been on the forefront in creating a campus that reflects the ethnic diversity of our state and we have been a model for the rest of the country," said President Sharon Herzberger. "What is, perhaps, more significant is the way this plays out at Whittier. Our students do not live in silos. Rather, they genuinely interact with and learn from one another on a daily basis, both in and outside the classroom. This type of communication and dialogue prepares Whittier students to be leaders in our global environment."
According to a recent Pew Hispanic Center study, in 2011, more than 2 million 18- to 24-year-old Latinos were enrolled in college, reaching a record 16.5 percent, making Latinos the largest minority group on four-year college campuses across the nation. Record numbers of Latinos are also finishing college, with 112,000 earning associate degrees and 140,000 earning bachelor's degrees.
This trend is reflected at Whittier College, where Latino students regularly outperform their peers on a national level in regards to matriculation and graduation rates. In 2010, 63 percent of Latino students at Whittier graduated in four years.
The College's Ortiz Program, as part of its Cultural Center, provides a support system through various activities and events to help Latino students—many who are first generation college students—acclimate to life in an institution of higher education. 
"The Ortiz Program is here for all students, but specifically for first generation students who often do not know how to take advantage of all the opportunities that exist in a college community," said Ortiz Program Director Luz Galbreath. "Our students are eager to make the most of their college experience and our job is to make sure they have all the resources needed to succeed."
President Obama calls on public officials, educators and all people of the United States to observe National Hispanic Serving Intuitions Week with appropriate programs, ceremonies, and activities that acknowledge the tremendous contributions these institutions and their graduates have made to our country.
This week, Whittier also kicks off its annual celebration for Hispanic Heritage Month. 
Highlights include:
September 20: Spanish Club will host the Foundation of the Arts play, "Pedro Infante y La Suegra Triunfante," at the Ruth B. Shannon Center for the Performing Arts at 7:00 p.m.
September 25: Inside Latin Jazz with Javier Zalba Suarez at the Ruth B. Shannon Center for the Performing Arts at 8:00 p.m.
September 26: Panel with Lalo Alcaraz and Gustavo Arellano, Latino authors and political satirists at the Ruth B. Shannon Center for the Performing Arts at 6:00 p.m.
October 28: 41st Annual Tardeada — a campus celebration of Latino culture and traditions, 4-7 p.m. in the Campus Center Courtyard. 
Below are some facts about HSIs:
Defined by the Higher Education Act as degree-granting institutions with Full-Time Equivalent undergraduate enrollments that are at least 25% Hispanic.
In 2010, 311 institutions met the federal enrollment criterion, enrolling 1,348,513 Hispanic students in postsecondary (non-profit) schools.
HSIs represent 9% of non-profit colleges and universities in the country, yet enroll 16% of all students in postsecondary (non-profit) schools, and serve 54% of all Latino students.
To view the HSI fact sheet, click here (http://www.hacu.net/hacu/HSI_Fact_Sheet.asp).