July 1, 2013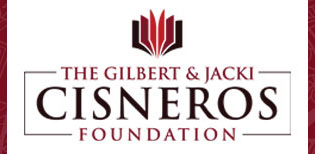 Whittier College has received a $30,000 grant from The Gilbert and Jacki Cisneros Foundation to establish the Cisneros Mentor Program at El Rancho High School in Pico Rivera, CA. The goal of the program is to help the young people of this predominantly Latino community apply for and gain acceptance to a four-year college or university. Many of the students in the program will be the first in their family to pursue higher education.
"The Cisneros understand the value of a college education and the benefits it can bring to an individual as well as to his or her family and community," said President Sharon Herzberger.
"We are very pleased to be partnering with the Cisneros Foundation on this new mentorship program that will benefit so many families in the area. Our students, many who are themselves the first in their family to attend college, will be perfect mentors and role models for the young people of El Rancho High School."
The Cisneros Mentor Program will begin in the fall with approximately 30 juniors from El Rancho who will be partnered with a Whittier student who will serve as a mentor until the high school student's graduation. The program will be run by the College's Center for Engagement with Communities (CEC). El Rancho's program is based on a successful mentorship program currently run by the CEC with Whittier and La Serna high schools. In both existing programs, more than 90% of participating high school students have been accepted to a 4 year college or university.
The Cisneros Mentor Program is part of the Foundation's commitment to "Generation 1st Degree," a collaboration between the Cisneros Foundation, the Hispanic Scholarship Fund, and the El Rancho Unified School District to achieve the goal of having at least one member of every household in Pico Rivera earn a college degree.
The Gilbert and Jacki Cisneros Foundation
The Gilbert and Jacki Cisneros Foundation works to cultivate a community that supports Hispanic student education. It supports efforts that help enlighten others to the many benefits of a college education. The founders believe these benefits extend not only to individuals, but whole communities.
The Cisneros Foundation recognizes the many challenges facing Hispanic students. For many, it is the challenge of being the first in their family to attend a post-secondary school. This poses unique difficulties when dealing with the college process, including not having anyone to lean on, no one to ask for advice and no one to tell them what to expect. The Gilbert and Jacki Cisneros Foundation seeks to bridge these challenges by creating a culture where going to college is more than just a possibility—it's a concrete expectation with the support mechanisms to make it all happen.
Whittier College
Founded by Quakers in 1887, Whittier College is an independent, four-year college offering a traditional liberal arts program integrated with both professional and pre-professional courses of study. With an emphasis on diversity, community, and curricular innovation, the College's primary mission is to endow students with the education, skills, and values appropriate for global leadership and service. Whittier College is a designated Hispanic-Serving Institution (HSI).
Whittier Law School is the oldest, fully-accredited American Bar Association law school operating in Orange County, California.  Whittier Law School offers a rich, dynamic, and cutting-edge legal education that prepares students for careers in law, business, and public service.