January 25, 2013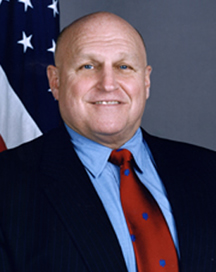 Former U.S. Deputy Secretary of State Richard L. Armitage will speak at Whittier College, "Lessons from the Gridiron for a Career in Public Service," on Monday, February 6 at 11:00 a.m. in AJ Villalobos Hall, 7214 Painter Avenue, Whittier, CA 90608.
The lecture, sponsored by the Richard M. Nixon Republican Club, Whittier Republican Women Federated, and ASWC, is free and open to the public, but seating is limited.
A graduate of the U.S. Naval Academy and veteran of the Vietnam War, Armitage has decades of public service. Since the late 1980s he has held a variety of high-ranking diplomatic positions, including as Presidential Special Negotiator for the Philippines Military Bases Agreement; as Special Mediator for Water in the Middle East; as a Special Emissary to Jordan's King Hussein during the 1991 Gulf War; and as an Ambassador, directing U.S. assistance to the new independent states of the former Soviet Union. Moreover, from 2001 through 2005 he served as the Deputy Secretary of State under General Colin Powell.
Armitage has been the president of Armitage International LLC since 2005 and sits on the board of directors of ConocoPhillips and ManTech International Corporation. Mr. Armitage has received numerous U.S. military decorations and has been awarded the Department of Defense Medal for Distinguished Public Service four times, and has received the Presidential Citizens Medal and the Department of State Distinguished Honor Award.