May 3, 2019
Accomplished business woman, entrepreneur, and stalwart community leader, Maria Salinas will address Whittier College's graduating class of 2019 as the honored speaker at this year's commencement ceremony taking place May 17.
The celebration will be held at Memorial Stadium on the Whittier College campus. 
During the ceremony, Salinas, president and CEO of the Los Angeles Area Chamber of Commerce, will receive an honorary doctorate of humane letters (L.H.D.). Honorary degrees are Whittier's highest honor, reserved for individuals whose lives personify the convictions, ambitions, values, and accomplishments celebrated at the College. 
"I am honored to welcome Maria to Whittier as this year's commencement speaker," said President Linda Oubré. "Her successful business career, particularly in a field with few women or Latinx leaders, serves as an excellent example to our graduates who are about to embark on their own journeys." 
Special guest Lydia Kennard, president and CEO of KDG Construction Consulting, the largest and oldest African-American architecture firm in Los Angeles, will also receive an honorary doctorate degree during the ceremony.
Maria Salinas is the first woman and Latina to lead the Los Angeles Chamber of Commerce. The Chamber is the largest business association in Los Angeles County representing more than 1,600-member companies and serving the interests of more than 235,000 businesses across the Los Angeles region. Salinas took the helm of the organization in August 2018.
Prior to the Chamber, Salinas was an entrepreneur who founded Salinas Consulting, a finance and accounting consultancy firm. Previously, she held financial leadership roles with The Walt Disney Company, and was responsible for global financial reporting for the consumer products division. Salinas is a graduate of Loyola Marymount University (LMU), earning a Bachelor of Science in accounting in 1987. She is currently chair of the board of regents and a member of the board of trustees at LMU, board chair of UnidosUS, and a member of the founding board of directors of the Kaiser Permanente School of Medicine. Over the years, she has served numerous esteemed civic and nonprofit organizations and has been recognized for her leadership and community service.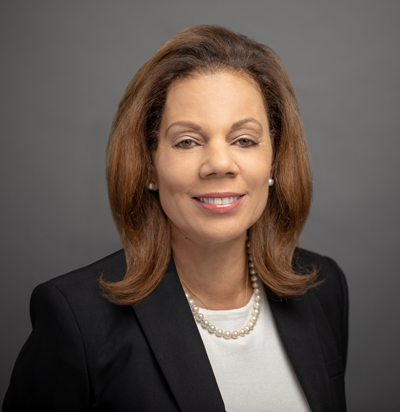 A Southern California native, Lydia Kennard's professional career has spanned corporate law, real estate development, and urban planning.  She holds a juris doctor degree from Harvard Law School, a master's degree in city planning from Massachusetts Institute of Technology, and a bachelor's degree in urban planning and management from Stanford University. Most notably, Kennard was appointed as the executive director of Los Angeles World Airports (LAWA) from 1999 through 2003 and again from 2005 to early 2007. During her tenure with LAWA, Kennard oversaw and managed the country's second largest airport system, which included four airports, a staff of more than 3,000 people, and an annual budget of nearly $1 billion.  
Founded in 1980 by Robert Kennard, KDG provides program and construction management services to public and private clients throughout California and the Western United States. Since 2007, Kennard has also served as a founding principal of Airport Property Ventures, an operator and developer of general aviation facilities.  
Over her career, Kennard has served as a director and trustee for several publicly traded companies and nonprofit organizations.  She currently serves as a director for Prologis, an industrial real estate investment trust (REIT), Freeport McMoRan, a natural resources company, and HCP, Inc., a healthcare REIT. She also serves as a trustee for the University of Southern California and a director of the UniHealth Foundation. Kennard is a former trustee of the RAND Corporation, a nonprofit policy research institute (2007-2012), and a member of the California Air Resources Board (2004-2011).