Tuesday, September 22, 2014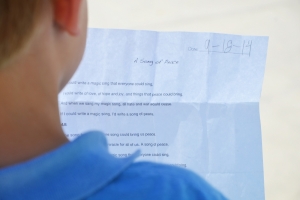 The Broadoaks Children's School celebrated the International Day of Peace on the Whittier College campus on September 22. Together with Whittier College students and with the goal of promoting peace, the children created a large human chain around the Campus Center Courtyard and sang "A Song of Peace." The event was co-hosted with OMEP-Whittier College and was part of a worldwide celebration dedicated to world peace and the absence of war and violence.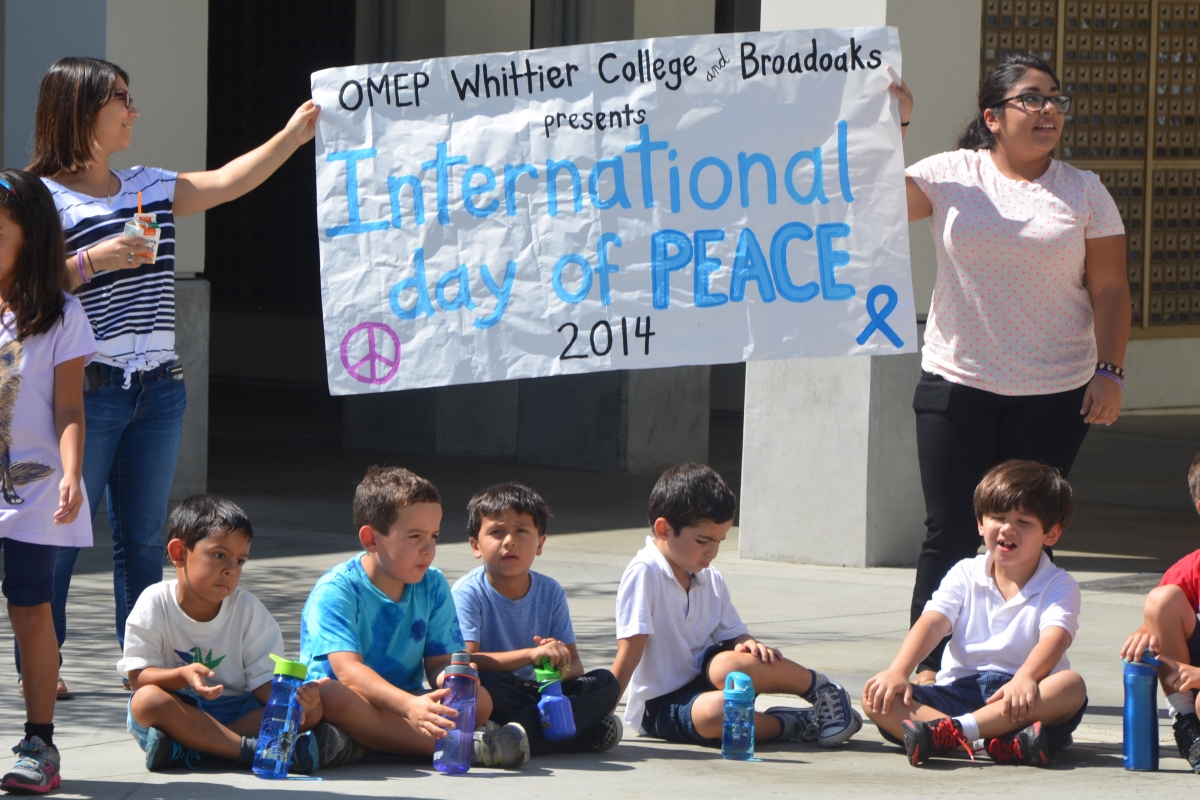 The International Day of Peace was first observed in 1982. In 2001, the UN General Assembly voted unanimously to observe September 21 as an annual day of non-violence, cease-fire, and peace-building. Organizers encourage everyone to commemorate the day through education and public awareness on issues related to peace.