February 24, 2012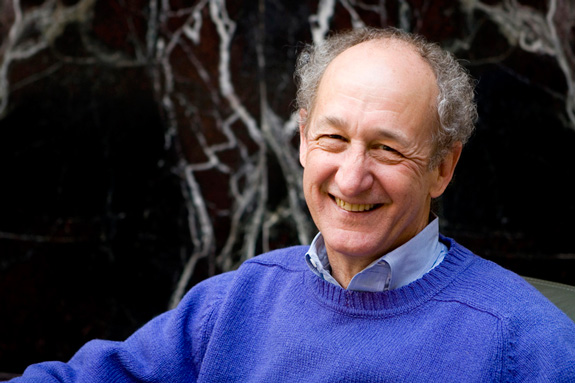 Award-winning biogeochemist, educator, and author James N. Galloway '66 will be a visiting scholar at Whittier College on March 7 and 8. Galloway will receive the Poet Award for Alumni Achievement during a special ceremony on Wednesday, March 7 at 6:30 p.m. in Wardman House. In addition, Galloway will meet with students and alumni, visit a number of science classes, and will speak at the Environmental Science Colloquium on Wednesday, March 7 at 4:30 p.m. in Deihl 118.
Other Scheduled Activities
Lunch With Students 
Thursday, March 8 
Noon - 1:30 p.m. 
Hartley House
Fireside Chat with Alumni & Friends
Thursday, March 8 
6:30 p.m. - 9:00 p.m.
Dezember Alumni House
Galloway has been called both a "pioneer and an exceptional leader"on global biogeochemical issues focusing on documenting and understanding the massive changes that are occurring in the global nitrogen cycle both through his own research as well as fostering a major international effort.
Most recently, Galloway and his colleagues at the University of Virginia, University of Maryland, and the Netherlands have created a web-based calculator that measures an individual's impact on the nitrogen cycle according to factors such as diet and transportation choices. The calculator, launched in February 2011, is a project of the International Nitrogen Initiative (INI), a global network of scientists who share research and data on the nitrogen dilemma. Galloway was the founding chair of INI.
In 2008 Galloway was elected a Fellow of the American Geophysical Union and was awarded the Tyler Prize for Environmental Achievement. In 2011, he was selected as the Distinguished Guest Lecturer to the Environmental Chemistry Group of the Royal Society of Chemistry in London. He has served as a Trustee for the Bermuda Biological Station for Research, Inc. St. Georges, Bermuda since 1983 and as President of the Trustees from 1988-1995. He was appointed to the executive committee of the Environmental Protection Agency's (EPA) Sciences Advisory Board (2003-2006).
Galloway has published over 200 articles, book chapters, reviews and reports with over a half dozen of them in Science and Nature magazines. He has over 53 first authored peer-reviewed publications and 28 book chapters. In 2006 he was cited by ISI (Institute of Scientific Information) for his 2004 Galloway et al. paper in Biogeochemistry entitled "Nitrogen Cycles: Past, Present and Future", as the third most cited paper in the field of ecology published within a two year period.
He is currently the Sidman P. Poole Professor of Environmental Sciences and Associate Dean for the Sciences at the University of Virginia. He holds a B.A. in chemistry and biology from Whittier College, and a Ph.D. in chemistry from the University of California, San Diego.