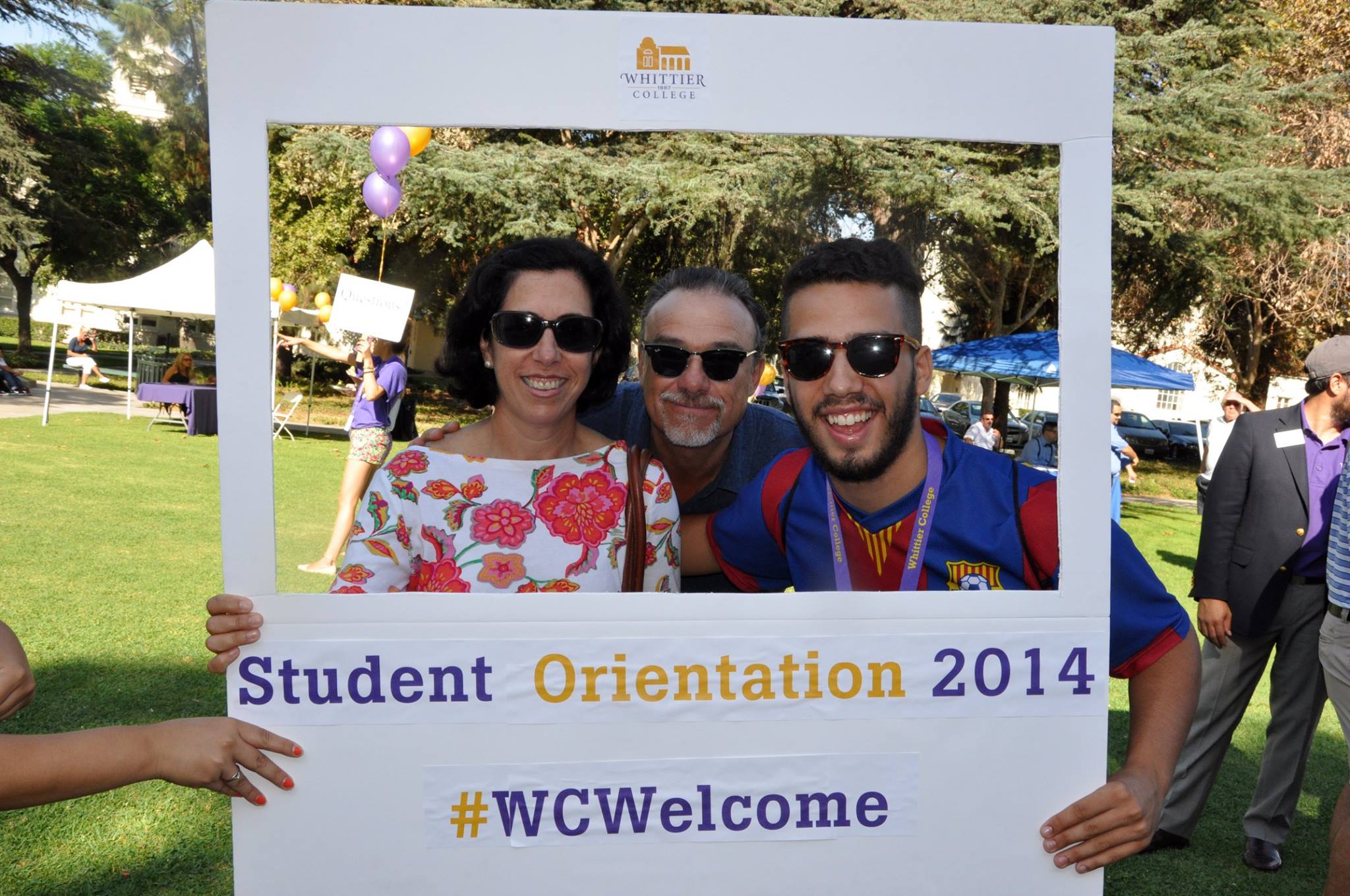 Over 480 first-year and transfer students were on campus on Sunday to begin their journey as Whittier College Poets. Incoming students and their families had the opportunity to meet and mingle with alumni, faculty, staff, administrators, and fellow students during the various welcome events held throughout the day.
As evening descended, students participated in their first Poet rite of passage: New Student Convocation, which includes the College's symbolic "Sharing the Light of Learning" ceremony. Looking out at the crowd, President Sharon Herzberger celebrated the 127th class to matriculate at Whittier and spoke about the College's outstanding faculty, leadership development, and Quaker values.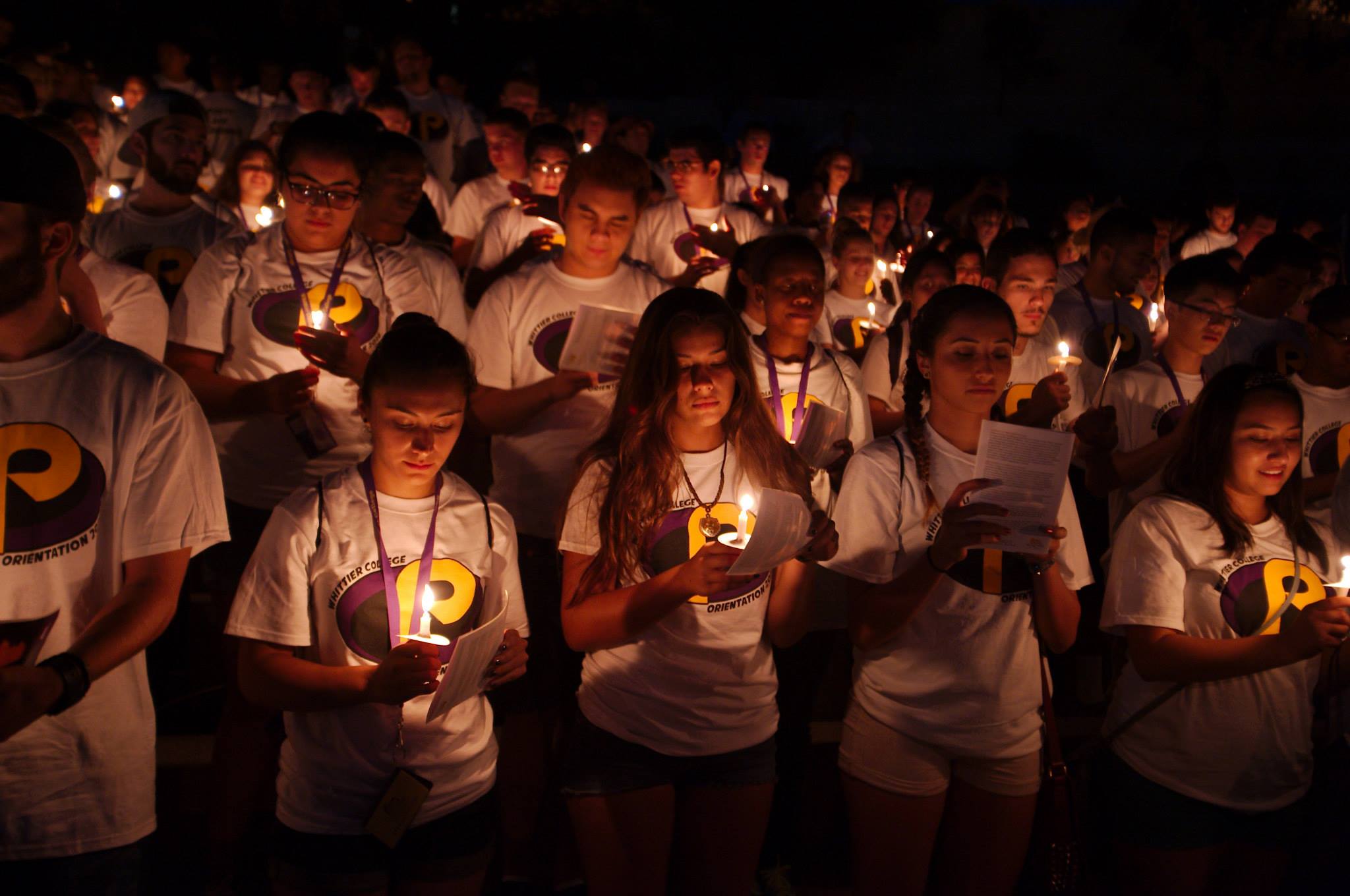 "You have chosen well in choosing Whittier College.  And with your matriculation, you have been granted a gift.  Tonight for the first time we will ask you to sit in silence and listen, and as you do, commit yourself to taking full advantage of all that this extraordinary gift can bring."
Read President Herzberger's address to the Class of 2018.
Take an inside look at the first day of Orientation on Facebook.
New Student Orientation will continue until September 2; Classes begin Wednesday, September 3.