October 7, 2019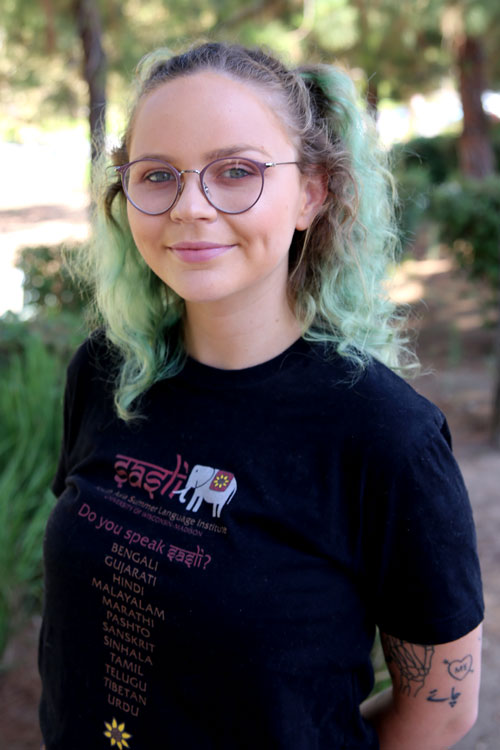 By Destiny Randle '23
Madison Wells '20, a religious studies major, can now take her studies to a new level thanks to learning an impressive amount of Urdu in an intensive eight-week program.
Over the summer, Wells studied Urdu through the University of Wisconsin-Madison's program called SASLI, South Asia Summer Language Institute. Urdu is the official language of Pakistan, with 70 million native speakers.
Wells joined the program after a Whittier course sparked her interest in South Asia. In particular, she learned about Asian religions, especially those in India and Pakistan.
Now, she's equipped to continue and deepen her studies, even on the other side of the world.
Knowing Urdu is beneficial to her because she is now able to talk to people from South Asia about Hinduism and Islam. As a future graduate student, she said she would like to study in Pakistan.
Before she started learning Urdu at SASLI, Wells was a complete beginner. Thanks to the intensive program—4 hours of class with 6-8 hours of homework every night—she had achieved the level of "beginner high."
Whittier had prepared her for success in SASLI's rigorous training. Wells' professors in the religious studies department, including Jake Carbine and Rosemary Carbine, hold their students to a high standard.
"They expect you to be on top of your work, ask questions, and speak up when you don't understand something," Wells said. "And thankfully because of them and their classes I was able to go in such an intensive course."