December 2, 2019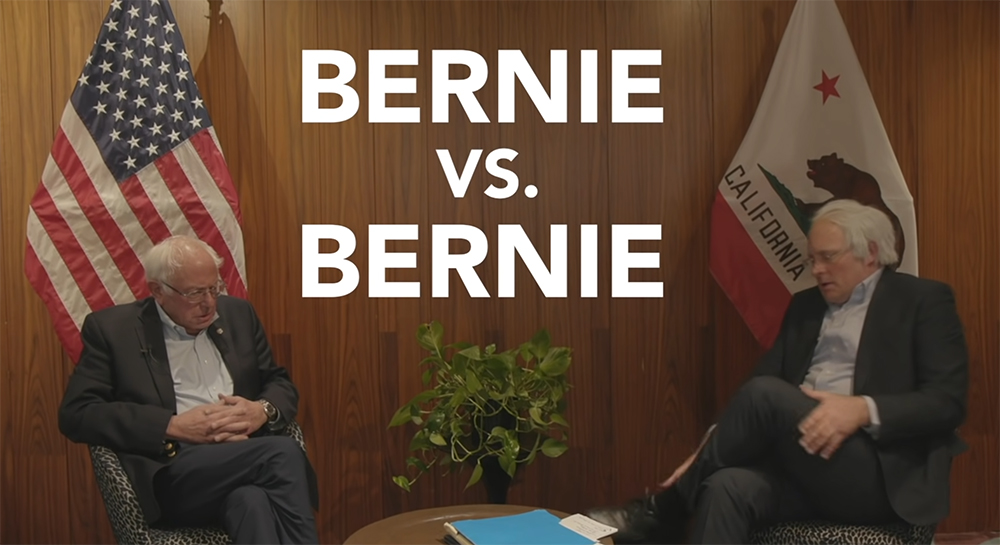 The cameras were rolling, and two Bernie Sanders (of sorts) faced each other.
Actor and comedian James Adomian '02 recently interviewed the presidential hopeful in the guise of his impersonation of the Vermont senator. The uncanny conversation unfolded on Adomian's show, The Underculture.
"It's good to have you here," Adomian said, gesturing as he talks in a parody of the way Sanders is known to. "I might be from an alternate universe. I don't know. But what I said to myself was we don't get a fair shot in the mainstream media. So I said, what the heck, what the hey, what the hell, I would interview myself."
The conversation covered Sanders' body language, wardrobe, and politics.
Beyond his podcast, Adomian also performs at theatres like L.A.'s Upright Citizens Brigade, is a frequent guest on podcasts like Comedy Bang Bang, and is currently voicing the comic book villain Bane on the animated DC Universe series Harley Quinn.