October 30, 2017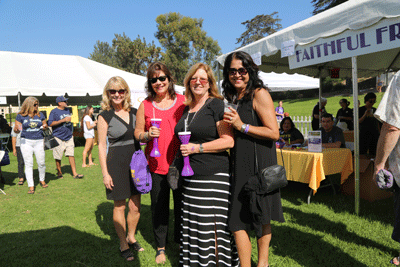 The College celebrated its annual Homecoming festivities with hundreds of alumni, students, friends, family, faculty, and staff who celebrated their Poet pride, shared memories, and made new ones. 
With a new location in the Upper Quad, this year's Festival was the weekend's main event. The new setting at the center of campus allowed guests to visit nearby places such as the Science and Learning Center (SLC), Ettinger Lounge, and the Rock. Highlights of the Festival included the All-Society Mixer, the Food Fest, and the Poet Photo Booth, where everyone took photos with their Purple and Gold gear.
A new activity this year was the Hands-On Science: Exploring the Science of Human Movement, which brought guests into the SLC. During this time, they explored the Yao Yuan Sze Foundation Movement Lab and heard from Whittier Kinesiology faculty on how the study of human movement impacts sport, exercise, and everyday life. 
During the Poet Awards reception, held Friday evening in A.J. Villalobos Hall on campus, five distinguished individuals were honored for their significant impact on the College and beyond. "I'm very humbled and pleased to be here to accept this award," said Cheryl Boone Isaacs '71, immediate past president of the Academy of Motion Picture Arts and Sciences and recipient of the Alumna Achievement Award. "Most of all, I'd like to thank Whittier College [which] gave me an incredible education."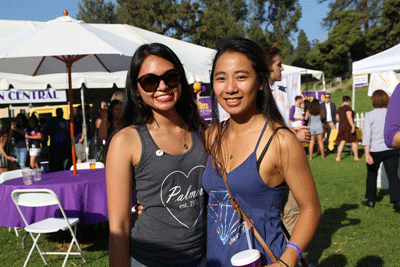 There was also a Poet Family Foodie Tour where attendees had the chance to explore the delicious food that Historic Uptown Whittier has to offer. Attendees were also able to get creative and participated in the "Spooktacular" pumpkin carving contest, just in time for Halloween. 
To view more photos from the weekend, visit the Facebook pages for both Whittier College and the Whittier College Alumni Association.