December 6, 2018
Professor Emeritus of Music Stephen Gothold '63 passed away on December 5, 2018 at the age of 77.
Gothold served as director of choral activities at Whittier College from 1977 to 2003. Beloved by the Poet community, he will be remembered fondly for his passion for teaching and devotion to his students and the community. Gothold frequently returned to campus to reunite with fellow classmates and former students. He was on campus most recently in October for Whittier Weekend 2018, attending the choir reunion and leading dozens of his former students in song. During the 2013 choir reunion, his former students bestowed upon him a special award in recognition and appreciation to his dedicated service and unwavering leadership to music appreciation.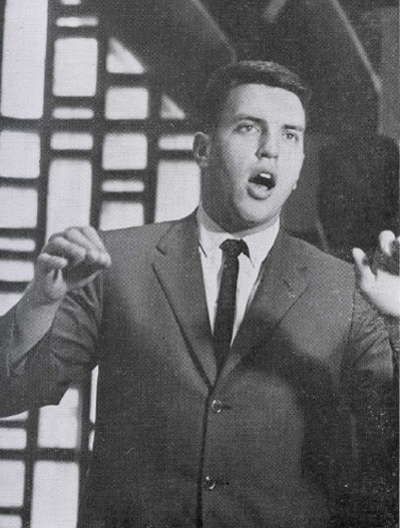 During his time as a student at Whittier, Gothold himself was a member of the choir and also studied piano. "I was with a very inspiring group of people, there were about 30 of us, and we were in the music building 20 hours a day. Margaretha Lohmann, who taught piano and was the chair of the music department, was a huge influence on me," said Gothold during a 2013 interview.
 
After graduating from Whittier, Gothold went on to receive an M.A. in music from Occidental College and a D.M.A from USC. He also studied at the International Bach Academy in Stuttgart, Germany, and participated in masters classes with other prominent music scholars.
 
When Gothold learned that the College was looking for a new choir director, he threw his hat into the race. He admits he eager to take over and, fortunately for the College, he was hired for the job. Gothold would go on to reign as choir director at Whittier for more than three decades, instilling his passion for music into the lives of what he estimates to be nearly 700 students. After his retirement from the College in 2003, he would go on to direct the City of Whittier's community masterworks ensemble, Chorale Bel Canto, comprised of local residents and Whittier faculty, staff, and students.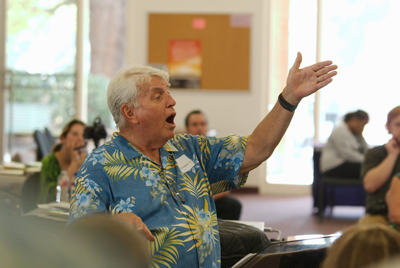 In addition to serving the Whittier community during his career, Gothold also served as president of the Southern California American Choral Directors Association, as an officer in the Choral Conductors Guild, and was a host, adjudicator, and clinician for the Southern California Vocal Association for more than thirty years. He also served as musical director/conductor for more than 100 musical theatre productions in professional and university productions and served as director of music ministries at First United Methodist Church in Pasadena, Calif. Gothold also composed and narrated for an edition of Tajar Tales, a children's book.
 
Memorial service details will be posted when they become available.