Whittier College Alumni and Trustees Among Most Influential Business Leaders in LA
June 29, 2022
Alumni Stephanie Wiggins '92 and Bill Capps '68 were recently honored by the Los Angeles Business Journal and named to their annual list of the 500 Most Influential People in the Los Angeles Community (LA500)
A Whittier College Trustee, Wiggins serves as chief executive officer for the Los Angeles County Metropolitan Transportation Authority. Serving in this role since 2021, she manages a budget of about $7 billion, oversees up to $20 billion in capital construction projects, and leads an agency with 11K employees. Wiggins previously served as chief executive officer of Metrolink.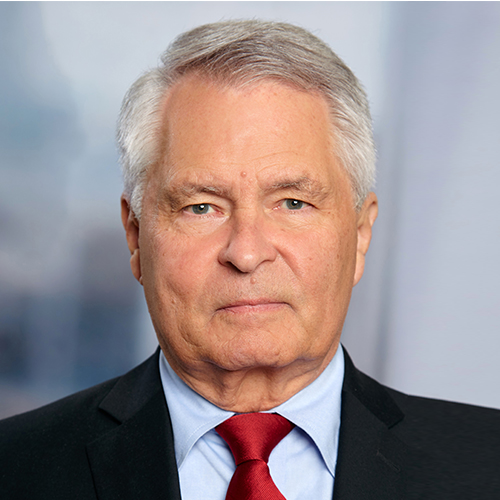 Capps is a partner and chairman of the corporate department for Jeffer Mangels Butler & Mitchell LLP (JMBM). This is Capps' fourth year in a row appearing in the LA500 list. Capps' practice emphasizes mergers and acquisitions, corporate governance, international dispute resolution, corporate finance, and management of significant litigation. 
"This continued recognition is an immense achievement and testament to Bill's legal expertise and his impact on the community," said Bruce Jeffer, managing partner of JMBM.  
Whittier College Trustees Jim Parks, Executive Director CBIZ MHM and Francisco Rodriguez, chancellor of the Los Angeles Community College District, were also named to the LA500 list.  
Rodriguez leads the largest community college district in the nation with nine colleges, 215,000 students and a $5.5 billion budget. He is also helming the district's $400 million capital improvements program, including a recently completed culinary arts building on the Los Angeles Trade-Technical College campus. 
Parks, who has been with CBIZ MHM for more than 40 years, specializes in tax and business consulting for high-net worth families and clients in such industries as entertainment and real estate. He also does litigation support. 
Inclusion in the LA500 is based on independent research performed by the Los Angeles Business Journal and recognizes people, companies, and transactions that have an outsized impact on the Los Angeles business community.