October 25, 2017
Five outstanding Poets recognized for their significant impact on the College and beyond
Whittier College announces the recipients of the 2017 Poet Awards. The winners this year are Cheryl Boone Issacs '71, immediate past president of the Academy of Motion Picture Arts and Sciences (Alumna Achievement); John L. Peele P'10, P'14, chief executive officer at Concept 7 (Honorary Alumnus); Jeffrey C. Cleveland '02, principal and chief economist at Payden & Rydel (Outstanding Young Alumnus); Susan Elliott Harvey '67 MA'72, president and chief executive officer at the Palm Desert Chamber of Commerce (Community Impact); and Christopher C. Evans '68, lawyer and business consultant (Service to the College.)
Chosen from an alumni body of more than 18,000, the award recipients were selected for their outstanding service, commitment to the College, and accomplishments. The achievements of the awardees best reflect the ideals and values of Whittier and are individuals who have had a significant impact on a local, national, and international level.
The awards will be presented on Friday, October 27 during Whittier Weekend, the College's homecoming, and family weekend celebrations.
2017 Poet Award Recipients:
Alumna Achievement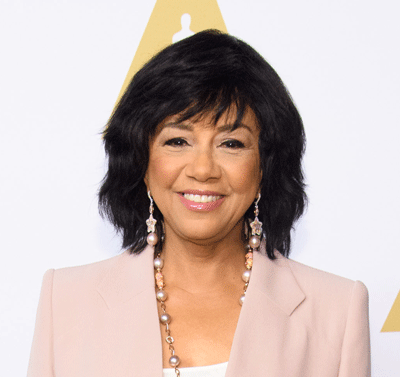 Cheryl Boone Issacs '71 – Past President, Academy of Motion Picture Arts and Sciences
Cheryl Boone Isaacs is the immediate past president of the Academy of Motion Picture Arts and Sciences (AMPAS), having served the maximum four years. She was the first African-American and only the third woman to hold the position. Boone Isaacs represented the public relations branch on the board of governors for 24 years.
In her time as AMPAS President, Boone Isaacs oversaw the Governors Awards and spearheaded the development of an AMPAS museum. She also launched a new Academy initiative called A2020 which focuses on improving representation of diversity and includes a five-year plan to focus on industry practices and hiring.
Boone Isaacs heads CBI Enterprises, Inc., where she has consulted on marketing efforts on such films as The Artist, The King's Speech, Precious, Spider-Man 2, and Tupac: Resurrection. She previously served as president of theatrical marketing for New Line Cinema, where she oversaw numerous box office successes, including Austin Powers: The Spy Who Shagged Me and Rush Hour. Prior to joining New Line in 1997, she was executive vice president of worldwide publicity for Paramount Pictures, where she orchestrated publicity campaigns for the Best Picture winners Forrest Gump and Braveheart.
In 2014, Boone Isaacs was inducted into the NAACP Hall of Fame, was awarded the Trailblazer Award from Essence Magazine, and was recipient of the AAFCA (African American Film Critics Association) Horizon Award.
Boone Isaacs is currently an adjunct professor at Chapman University's Dodge College of Film and Media Arts and previously served as a filmmaker-in-residence for the University. She has spoken to students on the Whittier campus many times regarding the entertainment industry and her personal journey. She received her bachelor's degree in political science and is a member of the Athenian Society.
Honorary Alumnus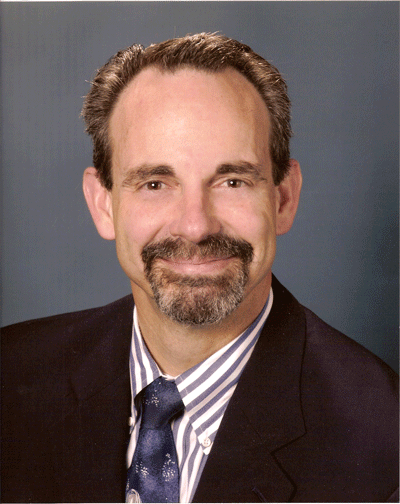 John L. Peel P'10, P'14 – CEO, Concept 7
John L. Peel is married to alumna Laurie (Welsh) Peel '84, a speech and hearing pathologist and a double graduate of Whittier College. Their two daughters are also Whittier graduates. Sarah Peel '10 is a special education teacher and Melanie Peel '14 is in her final year of the veterinary medicine doctoral program at Oregon State University. Peel is a longtime supporter of Whittier College academics and athletics, a member of John Greenleaf Whittier Society, and a consistent enthusiast for Poet scholarships.
Peel is the CEO of Concept 7, an adoption and foster care agency that trains resource families to provide the nurturing environment needed by children who have been victimized by abuse, abandonment, and neglect. He has worked in the field of child and family services since 1978, as a CEO since 1988, and is a graduate of Rio Hondo College, UCLA, and CSU Fullerton.
He serves on several private local, regional, and state boards including the Rio Hondo College Foundation, the Whittier High School Alumni Association Educational Foundation, The Whittier Methodist Foundation, and the California Alliance for Child and Family Services. He is a past elected Trustee for the Whittier City School District, where he founded the Whittier City School District Educational Foundation.
Outstanding Young Alumnus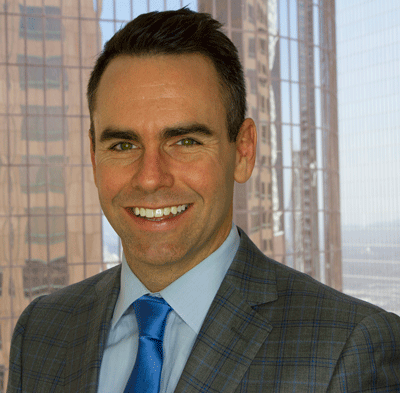 Jeffrey C. Cleveland '02 – Principal and Chief Economist, Payden & Rydel
Jeffrey C. Cleveland is a principal and the chief economist at Payden & Rygel, a global asset management company with more than $115 billion in assets under management. He is responsible for developing views on the U.S. and global economy. His research areas include macroeconomics, central banks and the money markets, money supply, and credit cycles. Cleveland is a frequent speaker at industry forums and is often quoted in the financial media on topics related to the economy and investing. He has appeared on CNBC, Bloomberg Television, and Fox Business News.
Prior to joining Payden & Rygel, Cleveland was a senior associate at David Taussig & Associates in Newport Beach, Calif., where he managed the firm's fiscal and economic impact studies and consulting services.
Cleveland is a member of the National Association for Business Economics (NABE). He received NABE's Time Series Analysis and Economic Forecasting Certificate. Cleveland earned an M.A. in international political economy with an emphasis in international money and finance from Claremont Graduate University, and a B.A. in economics/global political economy from Whittier College through the Whittier Scholars Program.
As an avid open-water swimmer, Cleveland swam across the English Channel in September 2008, across the Catalina Channel in 2009, and around Manhattan in 2010. He was the 34th swimmer in history to complete this "triple crown" of open water swimming.
Community Impact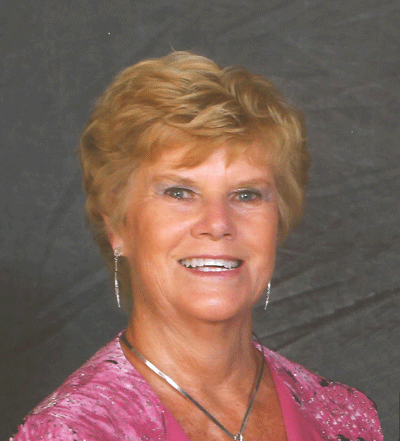 Susan Elliott Harvey '67 MA'72 – President/CEO, Palm Desert Chamber of Commerce, retired
Susie Elliott Harvey, a resident of Rancho Mirage, Calif., has facilitated several projects for local non-profit organizations including the Family YMCA of the Desert, Ophelia Project, Desert Best Friend's Closet, and Leadership Coachella Valley, among others. She currently serves on several of their boards.
In her time as the president and CEO of the Palm Desert Chamber of Commerce, she instituted three notable programs – Leadership Coachella Valley, All Valley Legislative Summit, and the Police Officer and Public Safety annual recognition luncheon and awards.
In the last year Harvey was awarded three prestigious awards: the Chairman's Leadership Award by the Chamber of Commerce of the Greater Coachella Valley, Citizen of the Year by the Chamber of Commerce of Palm Desert, and most recently the Desert Visionary Award by the Women's Leadership Forum of the Coachella Valley.
Previously, she held the position of president and CEO of the West Covina Chamber of Commerce and served as director of alumni relations at Whittier College for a decade.
Harvey graduated from Whittier with a B.A. in history and a master's degree in education.
Service to the College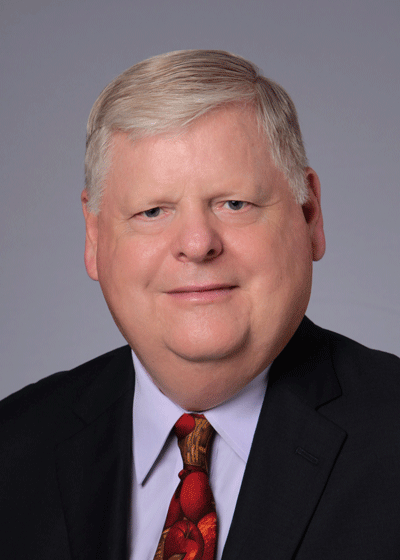 Christopher C. Evans '68 – Lawyer and Business Consultant
Christopher C. Evans has been a longtime alumni volunteer for Whittier College and a founding member of the Pacific Northwest Poet alumni group. Over the years, Evans has attended and supported all alumni-student activities in the region and was a visionary behind the Pacific Northwest Alumni Endowed Scholarship.
Thanks to his leadership and advocacy, this recently endowed scholarship reflects the collective effort of a large region of the Poet Nation. The fund will perpetually provide much needed financial support to students hailing specifically from the Pacific Northwest and will also increase the College's recruiting power in a part of the country that annually attracts talented incoming students.
Evans graduated from Whittier with a degree in business administration. He went on to serve three years in the U.S. Army and afterwards earned a J.D. at Willamette University Law School in 1974. He began practicing law in 1975 and served as general counsel, vice president, and acting president of several seafood companies. He continues to consult with clients in business and finance. In addition to his legal career, Evans has been involved with the commercial banking industry in the Pacific Northwest, serving on boards, raising capital, and orchestrating sales of financial institutions.