January 21, 2013
An exciting slate of writers and performing artists will be part of the 2013 Whittier College Writers Festival including actor Julian Sands, singer and songwriter Suzanne Vega, award winning author Jonathan Lethem. The festival runs from February 7-11. Readings and performances will take place in the Ruth B. Center for the Performing Arts, 6760 Painter Ave, Whittier, CA, Whittier College. To reserve tickets or for more information contact the Shannon Center: 562.907.4203 or www.shannoncenter.org.
The Writers Festival is being sponsored in part by the Ruth B. Shannon Center for the Performing Arts, the Center for Collaborations with the Arts, the Department of English Language and Literature, and with generous funding from the Andrew W. Mellon Foundation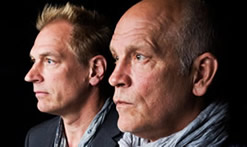 Thursday, February 7
5-6 p.m. Craft Talk
7:00 p.m. Performance
Julian Sands will open the festival with a one-man production of "A Celebration of Harold Pinter," a play directed by John Malkovich. Harold Pinter often read a portion of his poems for a women's shelter in St. Stephen Walbrook Church in London. When his voice was silenced by an illness, Julian Sands began to read his poems as long as time was spent between Harold and himself in order to rehearse. Pinter wrote twenty-nine plays, twenty-one screenplays, and directed twenty-seven theartre productions. Sands' performance shall bring together Pinter's work on both poetry and theatre. After Mr. Sands' performance, there will be a Q&A session.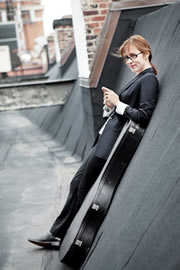 Sunday, February 10
7:00 p.m. Concert "An Evening with Suzanne Vega"
Noted in the early 1980s, Suzanne Vega was one of the top figures in the folk-music revival due to her brilliant songwriting. She is labeled as folk or neo-folk when playing her acoustic guitar. Her voice is described as "a cool, dry sandpaper-brushed near-whisper" that releases a deep emotion and power. Vega grew up in Spanish Harlem and in New York City on the Upper West Side and sings of life in the city, ordinary people, and subjects on the real world.
Monday, February 11
3:00 p.m. Discussion/Workshop with Suzanne Vega
Following up on "An Evening with Suzanne Vega", there will be a free discussion and workshop with Suzanne Vega.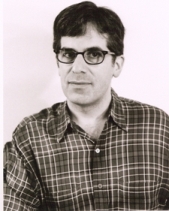 Monday, February 11
4:00 p.m.-5:00 p.m. Discussion/Workshop
7:00 p.m. Reading & Lecture with Jonathan Lethem
Jonathan Lethem's fiction puts a turn on genres of noir mysteries, westerns, science fiction, and comic books. Lethem is the author of eight novels, most popular being Motherless Brooklyn and The Fortress of Solitude. He is also the winner of a Mac Arthur Foundation Genius Grant.When describing his work Lethem says, "...I think my work reveals traces of an extremely eclectic reading history, and my narrative is also particularly informed by film. But my dearest models are nearly all twentieth-century Americans pursuing high art through popular forms: Shirley Jackson, Philip K. Dick, John Ford, Charles Willeford, George Herriman, and Patricia Highsmith, for instance." After the reading/lecture, there will be a Q&A session with Mr. Lethem.