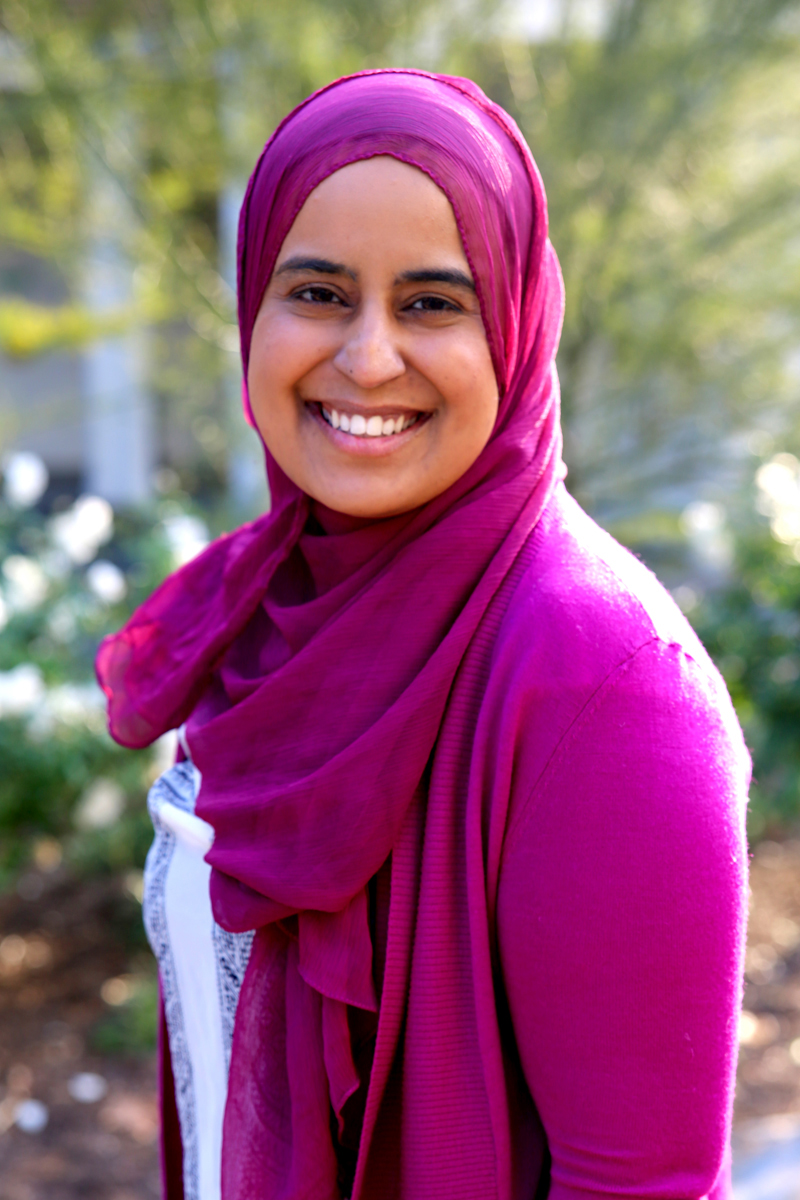 Associate Professor of Religious Studies
562.907.4846
ihashmi1@whittier.edu
Academic History
B.A., University of Pennsylvania
M.A., CUNY, Hunter College
M.A., M.Phil., Ph.D., New York University
Academic Focus
History of Religions, Medieval and Early Modern Islam, Islamic Law and Society, Ottoman Legal History, Material Religion, Gender and Sexuality Studies, Historical Anthropology, Urban Studies, Islamic Numismatics, and Digital Humanities.
Biography
Hashmi joined Whittier College in 2014, after completing her Ph.D. from the Joint Program in History and Middle Eastern and Islamic Studies at New York University. Before coming to Whittier, she served as a Visiting Assistant Instructor in the Religion Program at Bard College.
Hashmi joined the Religious Studies department at Whittier College in 2015. She specializes in the history of the Islamic world, focusing on the urban mosque. In addition to teaching a wide range of classes in Religious Studies, such as Religious Diversity in America, Monotheisms, New Religious Movements in Southern California, The Devil, Jinns, and Others, and Religious Fundamentalisms, Hashmi also teaches classes in Islamic Studies: Introduction to Islam, Arabs and Muslims I and II, and Gender, Sexuality and Islam.
Irfana's current book project focuses on the social world of learning at al-Azhar in the sixteenth and seventeenth centuries. She is working on a digital humanities project, titled Digital al-Azhar, an interactive 3D Virtual Reality model of al-Azhar Mosque.
Hashmi's scholarly work has been supported by a number of fellowships and grants, including a Fulbright-Hayes DDRA Fellowship, an American Research Center in Egypt (ARCE) Research Fellowship, and a Dolores Zohrab Liebmann Fellowship.  She is a member of the American Academy of Religion (AAR) and Middle Eastern Studies Association (MESA). She serves on the steering committee of the Material Islam Seminar at the AAR.
Hashmi is currently on leave working on her book manuscript, The Social World of Islamic Learning at al-Azhar Mosque. Hashmi's leave is supported by a faculty grant award from the National Endowment for the Humanities.