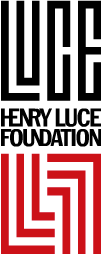 The Henry Luce Foundation has awarded Whittier College $400,000 for its project "Examining Economic Development and Environmental Sustainability in China and Its Border Regions." This implementation grant will create fresh entry points for engagement with Asia within and beyond the walls of the classroom. It builds from an exploration grant of $50,000 received from the Henry Luce Foundation in 2013.
The Luce Initiative on Asian Studies and the Environment (LIASE) is a competition for select liberal arts colleges and formal associations of liberal arts colleges in the United States. LIASE, administered by the Foundation's Asia Program, aspires to encourage innovative approaches to Asian studies teaching and research at the undergraduate level through the lens of the environment and sustainable development.
"This grant will enable the College to increase our faculty's capacity to teach about environmental topics affecting China and the bordering nation of Myanmar, while expanding the use of such content across our College and Law School curricula," said Whittier College President Sharon Herzberger.
In a truly interdisciplinary approach, Whittier College and Whittier Law School faculty members from across key areas including history, environmental sciences and studies, religious studies, business, law, social sciences, literature and the arts, will work together on this initiative under the leadership of Associate Professor of Religious Studies Dr. Jason A. Carbine. "Whittier College embraces an educational mission that seeks to cultivate responsible global citizens attentive to understanding and addressing the world's challenges (whether environmental, cultural, religious, or otherwise). The faculty is committed to working across disciplines and providing concrete opportunities for students to understand, analyze, interpret and, where possible, offer action plans that will help shape the future of our shared world. This initiative will help us carry our mission forward in powerful ways," Carbine noted.
Activities supported by grant funds include new interdisciplinary course and module development, courses linked with Chinese universities, more advanced language learning opportunities, faculty and student exchanges, consultation with experts from the region and from the U.S. who specialize in the region, and faculty and student travel to China and Myanmar. 
Founded by Quakers in 1887, Whittier College is an independent, four-year college offering a traditional liberal arts program integrated with both professional and pre-professional courses of study. With an emphasis on diversity, community, and curricular innovation, the College's primary mission is to endow students with the education, skills, and values appropriate for global leadership and service. Whittier College is a designated Hispanic-Serving Institution (HSI and a member of the Hispanic Association of Colleges and Universities.)
The Henry Luce Foundation (www.hluce.org) was established in 1936 by the late Henry R. Luce, co-founder and editor-in-chief of Time Inc., to honor his parents who were missionary educators in China. The Foundation seeks to bring important ideas to the center of American life, strengthen international understanding, and foster innovation and leadership in academic, policy, religious and art communities. The Luce Foundation pursues its mission today through the following grant-making programs: American Art; East Asia; Luce Scholars; Theology; Higher Education and the Henry R. Luce Professorships; the Henry R. Luce Initiative on Religion and International Affairs; Public Policy and the Environment; and the Clare Boothe Luce Program for women in science, mathematics and engineering.