September 3, 2015
Whittier College recently announced the hiring of 15 new faculty members with the start of the 2015-16 academic year. 
With diverse backgrounds, the new faculty members' areas of expertise include a wide range of fields of study such as chemistry, special education, English, mathematics, political science, biology, business, environmental science, and social work.
More specifically, the new cohort of Whittier faculty includes accomplished journalists and writers, an expert in special education, tumor cell biology researcher, a Lie Theory specialist, an international business lecturer, a science education expert, an advocate for social change, an environmental chemist, among others.  
The newest members of the Poet faculty in alphabetical order are: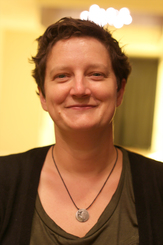 Sara Angevine - Political Science
Visiting Assistant Professor of Political Science, Sara Angevine, specializes in American politics, women and politics, comparative politics, and international relations. Her dissertation examined the policy objectives and congressional motivations behind women's rights in U.S. foreign policy. Before Whittier College, Angevine was an adjunct lecturer in political science at Brooklyn College, City University of New York and Rutgers University as well as a lecturer in women and leadership at Barnard College, Columbia University. She received her Ph.D. in political science from Rutgers University and her master's in women's and gender studies from University of the Western Cape in Bellville, South Africa.
Samantha Carrick - The Writing Program
Visiting Instructor of English, Samantha Carrick, received her undergraduate degree in English from Reed College where she studied with Carlos Williams as a mentor and poet. Carrick attended USC for her graduate studies receiving her master's and doctorate in English. During her graduate studies, Carrick became interested in analyzing representations of death and dying and her dissertation work focused on the relationship between depictions of the sleepwalker in the Modernist period and the residual traumas of the Great War. Carrick's instructional experience includes teaching composition classes and workshops at the USC's writing program and honors program, as well as teaching at Claremont McKenna College's Center for Writing and Public Discourse.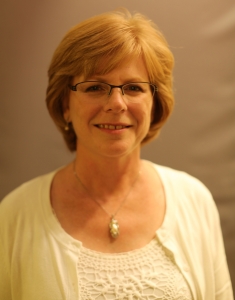 Lorelei, Coddington - Education                                            
Visiting Assistant Professor of Education, Lorelei Coddington, has worked at Whittier College as a post-doctoral fellow in education on the Howard Hughes Medical Institute grant, an award related to science education and research training. With more than 23 years of experience in education, Coddington previously served as faculty associate and adjunct lecturer in education at Claremont Graduate University as well as an adjunct lecturer at Biola University. Coddington has contributed to research on three multi-year grants aimed at supporting and improving K-12 teacher knowledge and practice in the areas of mathematics, science, and history. Her research examines teacher knowledge growth, the cognitive demand of lessons, and teachers' noticing of student thinking. She holds a Ph.D. in education from Claremont Graduate University, a master's degree from California State University, Fullerton and a B.A. in liberal studies from Biola University.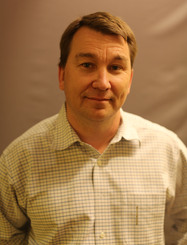 ​Cean Colcord - Education                                                           
Assistant Professor of Special Education, Cean Colcord, serves as the program coordinator for special education in the Department of Education and Child Development. His research and teaching interests include special education teacher preparation, the use of instructional and educational technology to enhance teaching and learning, and instructional and behavioral strategies for diverse learners with disabilities in urban school systems. Colcord is member of the American Educational Research Association, the Council for Exceptional Children's Division on Autism and Developmental Disabilities, and Division for Research. He is also a member of the California Association of Professors of Special Education/Teacher Education Division of the Council for Exceptional Children. Colcord received his Ph.D. in special education, his M.Ed. in educational technology, and his B.A. in special education and communication from Arizona State University.
Gino Conti - The Writing Program                                                                          
Gino Conti, Visiting Instructor of English, received his Ph.D. in English literature from University of Southern California (USC), where he has been an instructor in the writing program since 2007.  A former reporter, his current interests include gender, sexuality, race and his dissertation topic studied religious enthusiasm and cross-gender narrative. Originally from Pennsylvania, Conti holds a master's degree in creative writing from the City College of New York and a master's in English literature from USC. He is thrilled to be teaching at the alma mater of one of his favorite childhood authors, Silpha Keatley Snyder.
Scott Creley - English                                                 
Visiting Instructor of English, Scott Creley, has experience in teaching English language learners, special needs students and students with individual education plans. Creley is the one of the founding directors of the San Gabriel Valley Literary Festival, a non-profit that promotes literacy in Southern California with an annual festival and free monthly writing workshops. The 2014-2015 writer in residence for the Center for the Arts in Pomona, Creley, holds a master's degree in writing from California State University, Long Beach, and a B.A. in creative writing from University of California, Riverside.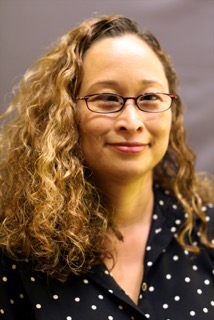 Jenny Davies - Biology                                                                       
Visiting Assistant Professor of Biology, Jenny Davies, has an extensive research background in tumor cell biology, pathology, and laboratory medicine. Passionate about teaching and mentorship, Davies works with City of Hope and San Gabriel Valley's Science Education Partnership Award (SEPA) in the Duarte Unified School District where she assists in science lessons to engage children in STEM education. Her postdoctoral work at the Department of Tumor Cell Biology at City of Hope investigated metabolism in melanoma and melanoma drug resistant cells. Davies earned her Ph.D. in cellular and molecular pathology from the University of California, Los Angeles where she was a teaching assistant in molecular biology. She received a B.S. in biological sciences from the University of Southern California.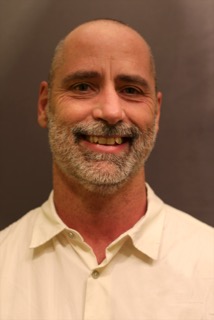 Joe Donnelly - English, The Writing Program, and Media Advisor
Visiting Assistant Professor of English, Joe Donnelly, is an award-winning journalist, editor, and author who's written for local, national and international publications such as The Washington Post, International Herald Tribune, The Times UK, Los Angeles Times, LA Weekly, among others. Former deputy editor of the LA Weekly, Donnelly is the co-founder and editor of the journal Slake: Los Angeles and the founding editor of the investigative-and-narrative journalism website, Mission and State. Prior to Whittier College, Donnelly was an assistant professor of narrative journalism at Occidental College. He earned a master's degree in journalism from University of California, Berkeley and a bachelor's in history from Colgate University.
Kate Durbin - English and The Writing Program
Visiting Instructor of English, Kate Durbin, has taught literature and writing at Whittier since 2008. She has experience teaching English composition, as well as the crucial aspects of the craft of writing poetry and short fiction. She is the author of two books of poetry, The Ravenous Audience and ABRA, created with Amaranth Borsuk and Ian Hatcher. She is founding editor of Gaga Stigmata, the online pop cultural criticism journal and has been a poet in residence in Queensland. Durbin earned her MFA in creative writing from University of California, Riverside and her B.A. in English/Writing from Biola University.
John Dusel - Mathematics                                                             
Visiting Assistant Professor of Mathematics, John Dusel, studies representation theory and Lie theory in abstract algebra. In his research, Dusel uses computational methods to study symmetries of abstract mathematical objects (crystals) to generate and analyze large data sets from which he derives his mathematical results. As a doctoral student at University of California, Riverside, Dusel earned various honors and awards for his teaching and research and led an undergraduate research project in number theory. Dusel looks forward to integrating more computation in his teaching and his research with undergraduates at Whittier College. He earned a Ph.D. in mathematics at the University of California, Riverside, and a bachelor's degree in mathematics with a minor in computer science from San Diego State University.
Regina Faradineh - Mathematics
Lecturer of Mathematics Regina Faradineh comes to Whittier from Chaffey College where she served as adjunct faculty member in the department of mathematics. In addition to her teaching duties, she worked at the Math Success Center where she prepared and presented workshops in various math courses related to test preparation and note taking techniques as well as assisted students in the tutoring lab. She holds a master's and a bachelor's degree in in applied mathematics from California State Polytechnic University, Pomona.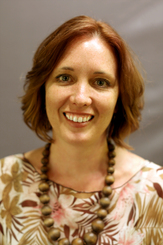 Gretchen Heidemann - Social Work
Gretchen Heidemann joins the Whittier College as Visiting Assistant Professor in the department of social work after having completed her Ph.D. and a two-year postdoctoral fellowship at the University of Southern California. Heidemann is a strong believer that social workers can and should be on the frontlines of social change, promoting gender equality and racial and economic justice. She has worked with formerly incarcerated women, survivors of domestic violence, and homeless adults for nearly 20 years. Her dissertation, which was supported by a Haynes Lindley Doctoral Dissertation Fellowship, focused on formerly incarcerated women's definitions of success and the ways these women are advocating for policy changes to ease their transition back to the community. Heidemann, a native Ohio, earned her master's in social work from the University of California, Los Angeles and her B.A. in psychology from the University of Cincinnati.
Zachary Henson - Business Administration                                                                          
Visiting Assistant Professor of Business Administration, Zac Henson, specializes in international business, corporate strategy, business and society, and business strategic planning. Henson has been a guest speaker at American University of Nigeria and the Peter Drucker Institute in Beijing, China. Henson is currently the CEO of BCEGI USA, Inc., a division of the Beijing Construction Engineering Group. His duties include business strategic planning, the implementation of operation plans for various construction projects ranging from $50 million to $150 million in the U.S. and abroad.  He earned his executive MBA from the Peter F. Drucker School of Management at Claremont Graduate University and his B.S. in business administration from University of Nebraska, Lincoln.
Lin Si - Chemistry and Environmental Science                                                                   
Lin Si joins Whittier College faculty as an assistant professor of chemistry and environmental science. Si comes from the University of Western Ontario where she served as a guest lecturer in environmental chemistry. Prior to that she was a teaching assistant at McGill University in Montreal where she supervised undergraduate laboratories for analytical chemistry. As a postdoctoral researcher at the University of Western Ontario, she participated in long-term environmental monitoring programs in collaboration with the Ministry of Environment for various lakes and rivers in Ontario, Canada. Lin Si is fluent in Chinese and earned her Ph.D. in analytical/environmental chemistry from McGill University, her master's in analytical chemistry from Carleton University in Canada, and her B.S. in chemistry from Shandong Normal University in China.
Katy Simonian - English and The Writing Program                                                             
Visiting Instructor of English, Katy Simonian '10, is a familiar face to many on campus. She is a graduate of Whittier College and began her teaching career in the English Department and the College's Writing Program.  Some of the courses Simonian has taught at Whittier include: ENGL 120: Why Read: Can the Empire Write Back, INTD 290: Baseball in Literature and Film, and INTD 100: The Reader Writes the World. She earned her M.A. in English at California State University, Long Beach in 20th century British literature and postcolonial studies. Prior to Whittier, Simonian worked as a writer and editor for the Los Angeles Daily Journal, and as a contributing editor and writer for The Record Reporter in Arizona.