January 10, 2020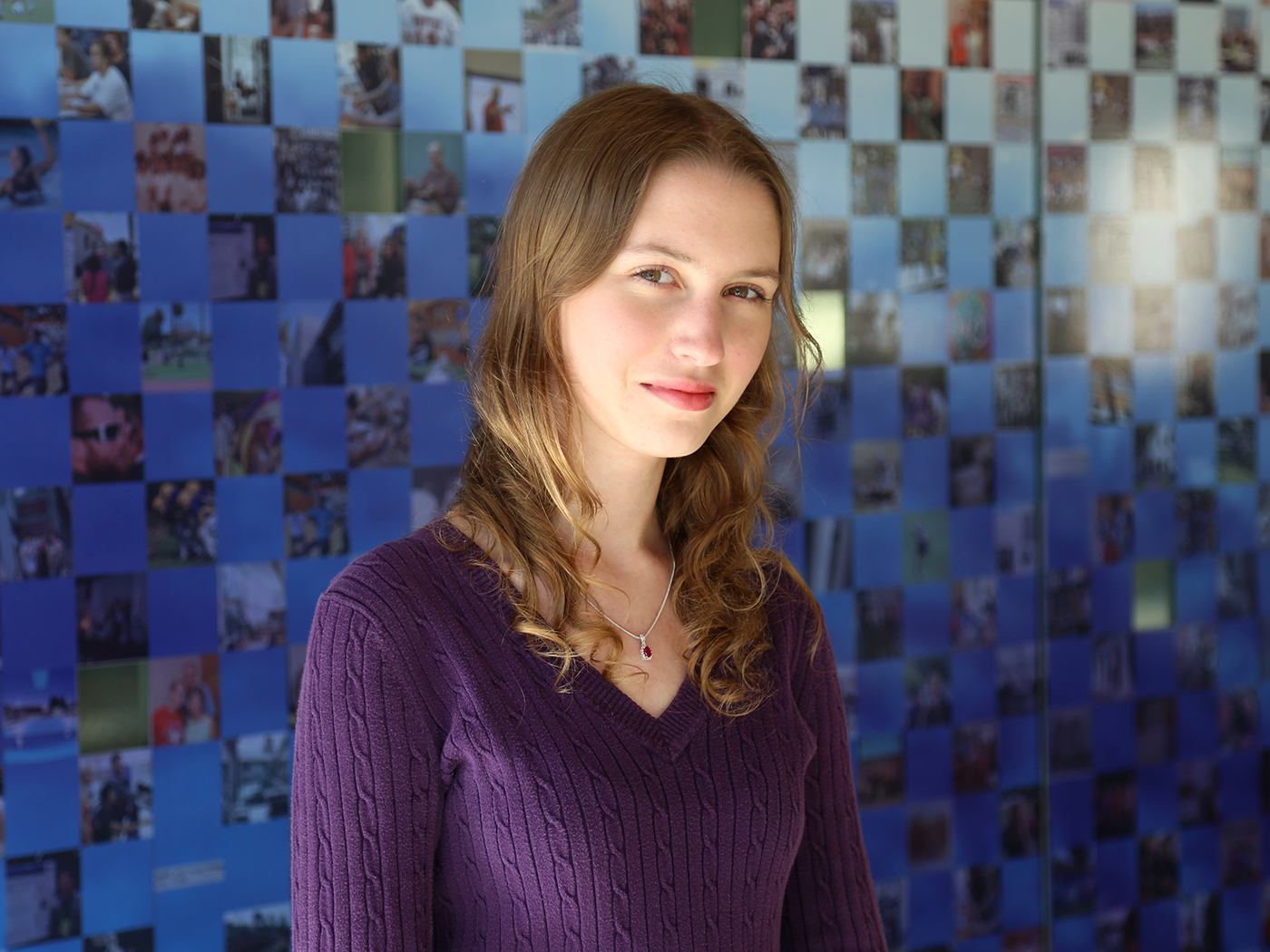 Biology major Agnieskza Witanis '20 is prepared for medical school—and she may even consider a research Ph.D.
She was close to her grandmother, who died from cancer when she was in high school. When she came to Whittier College, it wasn't long before her biology professor, Sylvia Lopez-Vetrone, gave her an early start on studying the disease that affected her family.
Lopez-Vetrone had noticed Witanis' drive in her first-year labs, and that kind of initiative is a strong quality for any researcher. Witanis excitedly took her professor up on an offer to join her cancer studies.
Lopez-Vetrone was looking into natural substances to fight cancer cells, and Witanis drew inspiration from her childhood to craft her own line of study. Growing up in northern California, she remembered whenever she would get sick, her mother would feed her a ton of garlic.
"I started looking at compounds within garlic and to narrow it down that way," she said. Some compounds, like allicin, have been widely studied. But some, like ajoene, haven't, and that's where Witanis saw an opportunity to shed more light on the vegetable's potential.
First, she studied its impact on prostate cancer. After exposing the cell line to the garlic compound, Witanis injected a special blue dye into the culture. Under the microscope, she was looking for which cells were still white, and which turned dark blue—meaning their membranes couldn't keep the dye out, and the cell was dead.
"I used different concentrations of ajoene, and the higher the concentration of ajoene, the more dead cells I had," she said. "Even though my results weren't statistically significant, there was a clear trend, which was very promising."
Building on the momentum of her results, she expanded her experiments to include several more types of cancer. Not only that, but with Lopez-Vetrone's guidance, Witanis has learned more advanced techniques for studying the cells, too, including diagnosing their cause of death, and a more precise way of identifying dead cells versus live ones.
Throughout this past fall semester, she's continued experimenting and analyzing her cell lines to deepen the scientific community's understanding of whether ajoene could help cancer patients. It's all preparing Witanis for her future, helping her own patients. She's applying to medical school, but she's had so much fun growing as a researcher, she could see herself eventually continuing along that path to some degree.