June 5, 2017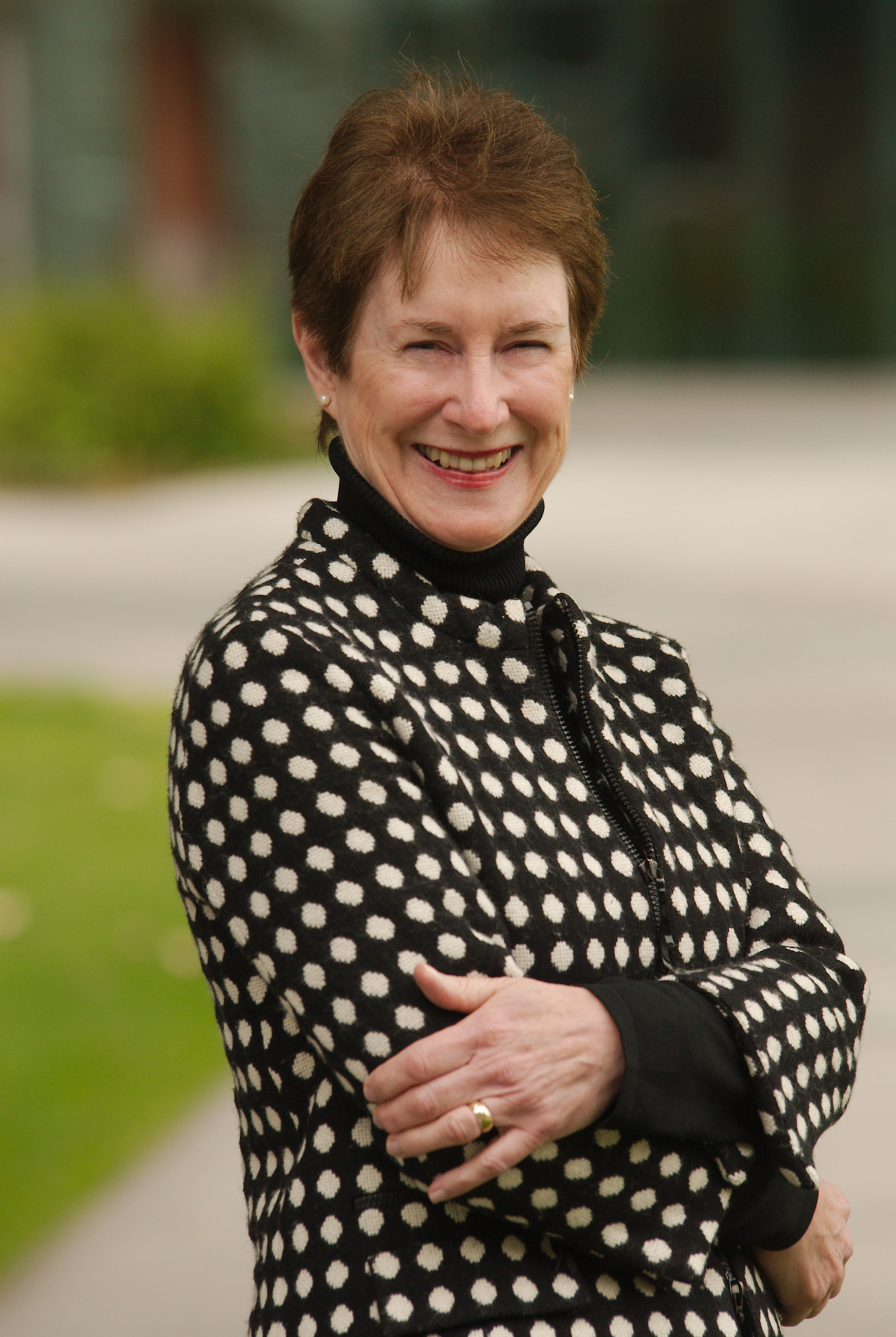 Whittier College President Sharon Herzberger announced today that she plans to retire from her post at the end of the 2017-2018 academic year. She has served as the College's 14th president since 2005, achieving the second-longest presidential tenure in Whittier's history. 
"Since her arrival, President Herzberger has built upon the strengths of Whittier College, helping it grow in new and exciting ways by increasing student enrollment, developing new academic and co-curricular student opportunities, expanding campus diversity, reigniting alumni engagement, elevating the College's reputation nationally and internationally, and leading significant capital improvements to our beautiful 130-year-old campus," said Board Chairman Alan Lund '71 and incoming Chairman Jim Brown '71 in a joint statement. "President Herzberger will leave Whittier College in an excellent position for future generations of Poets." 
In a letter to the Whittier College community Herzberger said, "Serving as president of Whittier has been the highest honor of my professional life and there is no doubt that I will miss this College mightily when I leave. Over this next year, I will look for many opportunities to thank you for all that you have done to help me in my own work and all you have done to make this College truly a special place."
Under Herzberger's leadership, Whittier's undergraduate enrollment has grown by more than 20 percent. The College also reaffirmed its commitment to inclusion by welcoming an increasingly diverse student body and faculty and expanding its network world-wide—particularly in Asia, tapping into strong alumni connections and developing partnerships with various Chinese institutions. These efforts have prepared students to be leaders in the global economy and made Whittier a model for the nation. 
Moreover, during Herzberger's tenure, the College has focused on student success and career preparation. She led the expansion of a number of programs to enable student exploration and competitiveness, doubled the number of students who travel abroad with faculty, increased undergraduate research, fellowship, and internship opportunities, and expanded the College's deep commitment to applied and service learning. 
In recognition of Whittier's unique position in higher education, Herzberger has been called upon to represent the College on a national level. She was invited to attend both of President Obama's College Opportunity summits at the White House. She has served on the board of directors of the Council of Independent Colleges, the Association of Independent California Colleges and Universities, the National Association of Independent Colleges and Universities, and the Annapolis Group, and she chaired the NCAA Division III Presidents Council. 
During her tenure, the College has secured support from top institutions such as The Ahmanson Foundation, BCM Foundation, W.M. Keck Foundation, The Fletcher Jones Foundation, Henry Luce Foundation, The Andrew W. Mellon Foundation, The Ralph M. Parsons Foundation, The Rose Hills Foundation, and Weingart Foundation, among others. The number of individual leadership donors and gift participation from alumni around the world reached all-time highs. Notably, Herzberger oversaw the most extensive capital project in the College's history – the renewal of the Science & Learning Center (SLC). Now the campus' largest academic building, the SLC features modern laboratories and classrooms, as well as collaborative study areas used by students day and night. The SLC's construction also enabled the expansion of Whittier's science and allied health curriculum.
Additional capital projects completed during the President's tenure include a dramatic expansion of the Campus Center, refurbishment of historic Hoover Hall, and upgraded media-ready classrooms. Enhanced athletic facilities include the renovation of the Graham Athletics Center, the Lillian Slade Aquatics Center, and a renovation and expansion of Wallace "Chief" Newman Field and Aubrey Bonham Track is slated for this summer. Through a new master plan, the campus landscape is being converted to a sustainable plant palette filled with purple and gold, the College's colors. 
Herzberger began her academic career teaching psychology at Northwestern University before moving to Trinity College in 1980, where she held numerous administrative posts and founded the Consortium on High Achievement and Success. She has authored many scholarly articles and two books in the field of social psychology. Her B.A. is from Pennsylvania State University and her master's and doctoral degrees are from the University of Illinois. Herzberger and her husband David, chair of the Department of Hispanic Studies at the University of California, Riverside, were named honorary alumni by the Whittier College Alumni Association in 2010. The Herzbergers have two sons, Ben and Jeff, and a daughter-in-law, Amanda, and they are proud grandparents of Norah and Julia.
During her final year as president of Whittier College, Herzberger plans to complete numerous projects while also visiting with Whittier's loyal alumni and friends across the country and abroad. She looks forward to connecting with students, particularly those who join her on her well-known swift morning walks around campus.
In the coming weeks, the Board of Trustees will announce the process and timeline for a national search for Herzberger's successor.