Using Marketing to Help Wild Animals
August 6, 2019
Brianne Estrada '20 is using her marketing skills to help spread the word about an animal sanctuary tucked quietly away in the lush Costa Rican mountains above a small surf town.
Although Alturas Wildlife Sanctuary—located above the town of Dominical—started only 5 years ago, it's a growing center of recovery for sick, injured, and orphaned animals. As Estrada walked around their habitats to collect photos and ideas as the sanctuary's summer marketing intern, she heard a harmony of singing toucans and macaws, got up close to the lemur-like kinkajous and spotted a napping porcupine. They even brought in a crocodile near the end of her internship to promote Alturas both locally and around the world.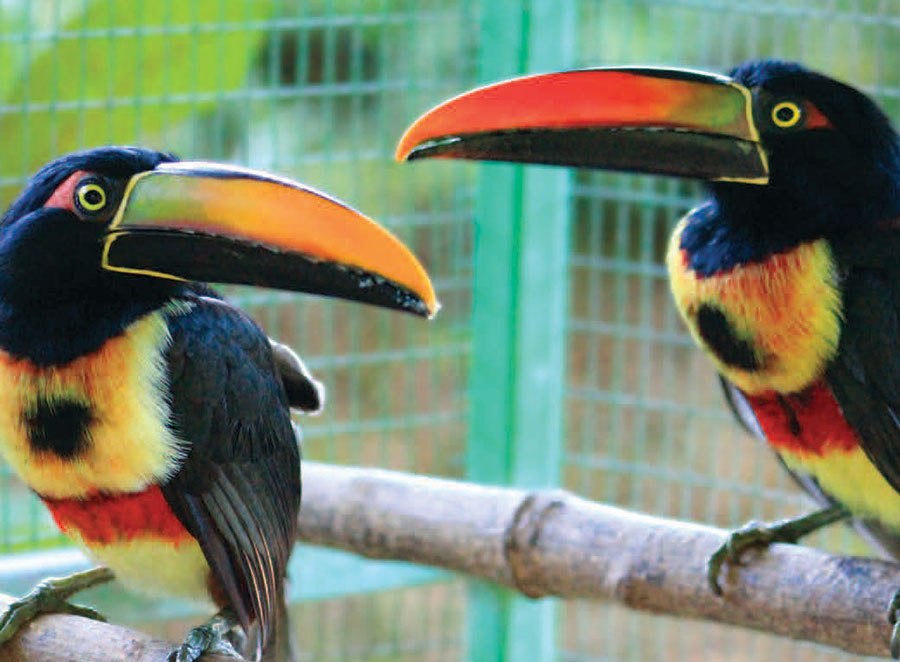 "It was really neat learning about the different lifestyles of the animals in the sanctuary and getting to know the other volunteers and interns that were working there," said Estrada, who designed her own Social and Environmental Marketing major through the Whittier Scholars Program (WSP). No stranger to a cross-disciplinary environment, thanks to Whittier, Estrada arrived everyday to work alongside biology and environmental interns and volunteers, and closely collaborated with a business intern to brainstorm ideas. She credits WSP for encouraging her to apply for the international experience at Alturas, which she learned about during a family trip.
After riding a four-wheeler up the mountain to the sanctuary, Estrada enjoyed working to bring more attention to the non-profit. Besides directly helping the furry and feathered patients, the center educates locals and tourists about how impacts to the environment reverberate in significant ways throughout the animal kingdom. With Alturas' missions in mind, Estrada spent several intensive and exciting weeks producing marketing materials that shine a light on the important cause, through digital brochures, social media posts, and a new website.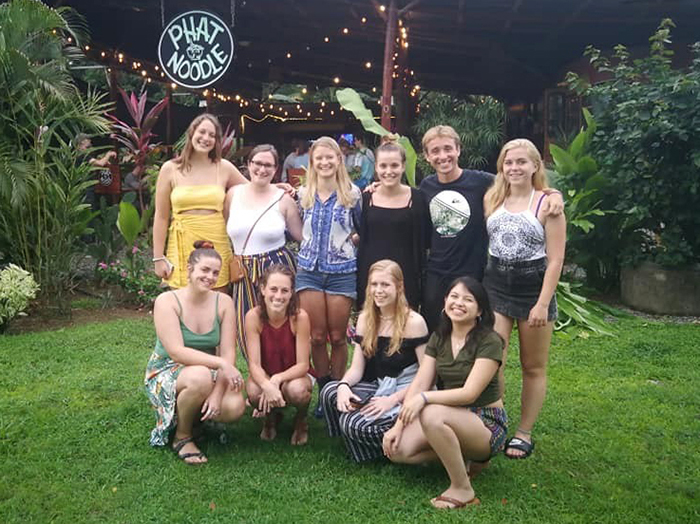 "Getting to do my work in an environment like that was an awesome experience," said Estrada.
Even though she's back stateside, Estrada continuing to help improve the non-profit's online presence. She thanks Assistant Professor of Marketing Kristen Smirnov for guiding her work on the Alturas website, offering her insights about an ideal design.
Working for a non-government organization is exactly what Estrada has in mind after graduation, and the internship not only gave her a great addition to her resume and an unforgettable summer in Latin America, but also a lasting, professional connection thousands of miles away. Estrada would like to return to the verdant mountain where macaws, sloths, monkeys, and many others find a second chance.
"I'd like to go back and they've invited me to come back to work. I know I have a really good connection with a really good group of people—in another country, which is awesome," she said.