Harris Hall
On
6 May, 2013
By
admin
0 Comments
Harris Hall has a panoramic view of Los Angeles and hosts special interest co-educational housing. Harris features self-designed theme houses — athletics, societies, social issue groups, and more. All students are open and encouraged to apply to create a theme house for Harris residence. Harris houses approximately 150 students. Each unit is air conditioned and carpeted. And, each unit has a kitchen upstairs and downstairs with a dishwasher on the first floor; the lounges have fireplaces and cable television. The Harris Hall complex is located near the Athletics Center.
History
Consisting of four buildings, Harris Hall was completed in 1989. It was funded by a gift from college trustee William V. Harris Jr '55 and his wife, Harriet, and Harris Brothers, Ltd.
---
Resident Advisors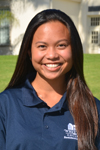 Name: Tiffani Tejada '16​
Major: Psychology
Hometown: Mililani, Hawai'i
Activities: Thalian Society, Hawaiian Islanders Club, Psychology Club, Research Assistant 
Hobbies: Working out, outdoor activities (hiking, beach, soccer), reading, photography
After College, I want to be: Successful, healthy, thriving, and happy!
My best Whittier College experience has been: Traveling to Greece for one of the 2014 May term courses with Professor Hunt.
My Favorite thing in the world is: My black Labrador-mixed dog.
Make yourself at home and help to create the community that we all hope to live in!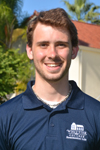 Name: Hunter Alexander '17​
Major: Physics and Math/ French and Political Science
Hometown: Denver, CO​
Activities: Whittier College Lions Club President, Math Club Member, Physics Club Member, Career Marketing Agent and Office Assistant at Career Planning and Internships Office, Physics tutor ​
Hobbies: Spending times with friends and seeing new places
After College, I want to be: Pursuing what makes me happy.
My best Whittier College experience has been: Getting to know all of the people as well as the city.  Whittier has a lot to offer and is filled with people who make the adventures unforgettable.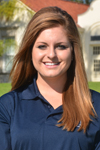 Name: Justine Budke '16
Major: Kinesiology
Hometown: Bishop, CA
Activities: Homecoming Director on Program Board, President of the Republican Club, vice-President of Who Cares?, Kinesiology Club, ENACTUS, Lions Club, worker at Student Health & Wellness Center, Financial Accounting Tutor
Hobbies: Playing the piano, hanging with friends and family, helping others.
After College, I want to be: An Occupational Therapist.
My favorite thing in the world is: Food and sunsets!
A quirky fact about me is: I love to cook and bake.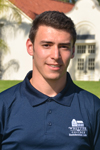 Name: Noah Zeko '15
Major: English
Hometown: Whittier, CA
Activities: Improv Club 
Hobbies: Volleyball
After college, I want to be:  A Teacher/Professor
A quirky fact about me is: That I love escargot.
My best experience at Whittier College has been: Being an RA because I get to meet different people and build a community with them.
I look forward to the fun-filled and exciting experience of living and growing together.