Turner Hall
On
6 May, 2013
By
admin
0 Comments
Situated on Fire Hill above Harris Amphitheater, Whittier's newest residence hall boasts a spectacular panoramic view of the Los Angeles basin. Near the Graham Athletic Center, Turner Hall houses about 180 upperclassmen. The lounge features a fireplace and cable television. The ground floor has a kitchen. The facility offers residents five enclosed study rooms and a 24-hour computer lab. A professional staff member lives in Turner Hall on the first floor.
History
Dedicated in 1993, Turner Hall is named for Wallace Turner '27, a former trustee and one of Whittier College's major benefactors.
---
Resident Advisors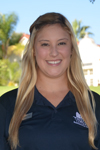 Name: Samantha Sanchez' 16
Major: Music
Hometown: Whittier, CA
Activities: Peer Mentor, Chamber Choir, Voce
Hobbies: Cheerleading, Running, Going to the beach, Enjoying life
After College, I want to be: Happy. 
My Favorite thing in the world is: Ice Cream!!!
A quirky fact about me is: I have played with tigers, yes like actual tigers, in Thailand.
Name: Andrew Zubiate '17
Major/ Minor: Social Work/ Child Development
Hometown: Covina, CA
Activities: William Penn Society, Choir, Theater
Hobbies: Hanging with friends, singing, acting, watching movies, playing sports
After College, I want to be: Getting my masters in social work and pursuing my acting career.
My favorite thing in the world is: Musicals because I love to hear the music and seeing the people on stage doing what they love.
A quirky fact about me is:  I sneeze times in one sitting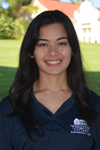 Name: Marie Perez '15
Major: Biology/Art History
Hometown: Barrigada, GU
Activities: Metaphonian Society, Biology Department Research, Whittier College Choir, Chemistry Stockroom Assistant
Hobbies: Reading, yoga, crafting, and playing guitar
After College, I want to be: Traveling! 
My favorite thing in the world is: Beach days back home with family and friends. 
My best Whittier College experience has been: It's a three-way tie: SportsFest, RA Training, and society events.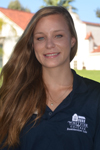 Name: Katelynn Kirby '16
Major/ Minor: Biology / Business
Hometown: Monrovia, CA
Activities: Students for Community Medicine, Pennette, and Note Taker
Hobbies: Running, pottery, and painting
After College, I want to be: Working for a biotech company doing regulation and validation.
My favorite thing in the world is: Cheese
My favorite movie is: Radio
Welcome Turner 3rd floor residents. I am excited to be your RA this academic year. I hope to create a true sense of community on the floor as well as an environment that everyone can excel both academically and socially.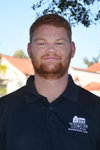 Name: Ryan Trantum '16
Major: Psychology
Hometown: Murrieta, CA
Activities: Psych Club and the William Penn Society
Hobbies: Scuba Dive
 I want to welcome all of the new and returning residents and hope that they will have a great new school year. I am the tall red headed RA and I am always glad to help out and answer questions any student may have so don't be shy and say hi.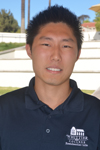 Name: Andrew Xiong