Movie Streaming Program
On
12 Dec, 2013
By
bmccombs
0 Comments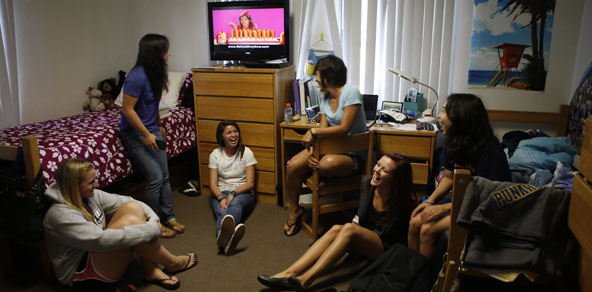 The Office of Residential Life offers the Resident Select online movie streaming service. Students on campus are provided 24/7 on-demand access to movies with the ability to start, stop, fast-forward, rewind, and pause whenever they want from their computer. 
Resident Select has more than 18,000 movie titles to choose from, with dozens of new releases added regularly. Each month, students choose the movies they'd like included in Whittier's Resident Select library. Campus advertisements will also play prior to every movie to keep students informed of what's happening on campus. 
How to Watch 
Resident Select is compatible with both Windows and Mac platforms. Movies are streamed through a campus intranet connection. To watch a movie from Whittier's Resident Select library, visit movies.whittier.edu.
Please note: You must be on the Poet's Network to access this material.
Movie Voting Form
Click here to vote for the movies you'd like to watch each month on Resident Select. 
Purchasing Advertisement Space and Movie Selections
Campus organizations and offices may purchase advertisement space and movie selections on Resident Select. For more information on pricing, policies, and how to register your request, click here.  Please note that group movie screenings may only be shown in Club 88, Faculty Master Houses or campus Residence Halls.  All other locations on campus are NOT approved to screen these movies.