Resources
On
6 May, 2013
By
admin
0 Comments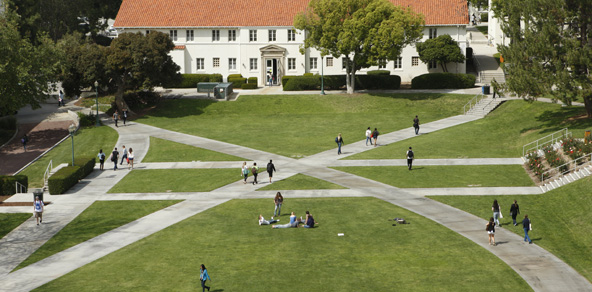 Campus Safety
Campus Safety is responsible for the general safety and security of the College. Other office responsibilities include Operation Identification (engraving of personal belongings), lost and found, parking, and Safe Ride service for the campus. 
---
Mailroom
Whittier's Mail Room and mailboxes are located in the Campus Center. Stamps are available from noon until 2 p.m., Monday through Friday.
---
IT Services/Telecommunications​
IT Services is located in the Rose Hills Foundation Center for Library & Information Resources building and provides computer and network support. Ethernet jacks are installed in all residence hall rooms across campus and Internet service is free to students with computers equipped with ethernet cards. Please call IT Services directly for support and assistance.
Whittier College does not provide any telephone services. Students are encouraged to bring a cellular phone and to provide the College with their phone number.
---
Wash Laundry
NO MORE HUNTING DOWN YOUR RA TO TELL THEM A MACHINE IS OUT OF ORDER!
Service in a snap. Get the App. Download "Fixlaundry" on your iPhone or Android.
You can find this information on Wash Service Request.
This app will allow any resident to simply scan the machine barcode or enter the Machine ID, answer a few questions, and will send a request to the company for the machine to be serviced. 
FOR MORE INFORMATION
---
Renter's insurance protects student's property within the Residence Halls against a variety of accidents.  Residential Life suggests that students have some sort of insurance for their personal property.  Whittier College is not responsible for any damage to personal property in the event of an accident.  
NSSI is an example of a company that provides this resources to students at a cost.  Feel free to review more information on Renter's Insurance for students here.  Please note, this is not connected with the college, Residential Life is only providing this information as a resource.