Business and Industry
F. Lynn Blystone '57, Chairman, President and CEO of Tri-Valley Corporation (AMEX ticker: TIV)
Tien Zee '61, Founder & Chairman, Intex Industries
Elden Smith '62, President and CEO, Fleetwood Enterprises, Inc.
Peter L. Harris '65, past CEO for the San Francisco 49ers, FAO Schwarz
Fred Anderson '66, Co-founder and managing director, Elevation Partners; former Executive Vice President and CFO for Apple, Inc.
Richard Gilchrist '68, President, Investment Properties Group, the Irvine Company
Joyce Brunelle '69, Chairman, Suntricity, Inc.
Richard Foos '71, Co-founder of Rhino Records, founder of Shout! Factory
Fred Wang '72, Director & Vice-Chairman of the Board, CDC Corporation
Michael Teel '74, President & CEO of Raley's/ Bel Air/ Nob Hill Foods (Supermarket chain)
Paul Bateman '79, President, Klein & Saks Group
Edwin Keh '79, CEO, Hong Kong Research Institute of Textiles and Apparel; former Senior Vice President, Global Procurement, Walmart
Matt Espe MBA '84, President, Armstrong World Industries
Mimi Kam '85, General Manager, Head of Human Resources & Corporate Communications Division, The Bank of East Asia, Ltd. (BEA)
Edward O. Petersen '93, Co-founder and executive vice president for sales and marketing, Intelius
Shakir Husain '98, Founder and CEO for Creative Chaos (Pvt), Ltd. (Pakistan)
Education and Advocacy
Robert M. Zemsky '62, Founding Director, Institute for Research on Higher Education, University of Pennsylvania, Chair of The Learning Alliance for Higher Education, Former Woodrow Wilson Fellow
Christopher Cross '62, Chairman of Cross & Joftus, LLC
Raymond Erickson '63, Founding Director, Aaron Copland School of Music, former Dean of Arts and Humanities, City University of New York Graduate School
Ray Mellado '71, Founder & CEO, Great Minds in STEM
Kristine Dillon '73, President, Consortium on Financing Higher Education, Massachusetts Institute of Technology
Paul Ferguson '74, President, University of Maine in Orono 
Sandy Thorstenson '77, Superintendent of Schools, Whittier Union High School District
Anthony S. Tricoli '78, President, Georgia Perimeter College
M. Rene Islas '00, Vice President for B&D Consulting's National Educational Practice, former Chief of Staff to the Assistant Secretary of Education
Entertainment, Arts, and Literature
Jessamyn West '23*, award-winning novelist, author of The Friendly Persuasion (1945)
Zilpha (Keatley) Snyder '48, Newbery award-winning children's author
Arthur Allan Seidelman '58, Emmy-winning director and producer for television, film, and Broadway; director, "Six Dance Lessons in Six Weeks" (release date: September 2014)
Guy Webster '62, noted celebrity photographer; co-founder, Guy Webster-Mike Taggart Motorcycle Museum
Robert "Bob" Porter '63, discographer, writer, record producer, Blues Hall of Fame Inductee, Grammy-winner, syndicated radio host "Portraits in Blue"
Timothy Clott '70, children's television producer and studio executive
Fred Wang '71, chairman, Salon Films Group; honorary vice president, China Film Foundation; director of the board, Hong Kong International Film Festival Society
Cheryl Boone Isaacs '71, president, American Association of Motion Picture Arts & Sciences; owner, CBI Enterprises; 2014 NAACP Hall of Fame Award-winner
James Nash '72, Emmy-winning broadcast news director, producer, writer (CBS), Edward R. Murrow Award and Golden Mike Award-winner
Alma Martinez '84, stage, film, and television actress
John Murdy '89,  creative director, Universal Studios Halloween Horror Nights (CA)
Mei-lan Stark '89, senior vice president, Intellectual Property, Fox Entertainment Group
Charles Bock '91, novelist, New York Times' Notable Book of the Year (2008)
Josh Freedom Du Lac '93, enterprise reporter, The Washington Post
Geoff Stults '97, television actor, Fox's "Enlisted," ABC's "Happy Town," CW's "October Road"
Henry K. Priest '98, award-winning independent film producer, film festival director, and amateur wrestling technical advisor
Adam Pava '99, television comedy writer, producer, co-creator of Cartoon Network's "Out of Jimmy's Head"
James Adomian '01, stand-up comedian, actor, impressionist, CBS's "Late, Late Show with Craig Ferguson," finalist on NBC's "Last Comic Standing"
Politics and Law
George E. Outland '28, United States Congressman
Richard M. Nixon '34, J.D., 37th President of the United States, credited with opening up foreign relations/international trade with China and establishing the Environmental Protection Agency, among others
J. Stanley Sanders '63, J.D., Partner and attorney for The Sanders Firm LLP, Rhodes Scholar, former Los Angeles mayoral candidate
Abdullah Alireza '68, Minister of Commerce and Industry, Kingdom of Saudi Arabia
Robert D. Durham '69, J.D.,  Associate Justice of the Oregon Supreme Court, partner in Bennett & Durham
Albert Jacquez '77, Principal, Strategic Solutions Washington; former chief executive for the Saint Lawrence Seaway Development Corporation; former chief of staff for California Congressman Esteban Torres
Hon. Gilbert Ochoa '81, J.D., Superior Court Judge, State of California, County of San Bernardino
Adrienne Cisneros '81, former Director, Office of Civil Rights and Diversity, U.S. Department of Energy, member of the White House Advance Team (President G.W. Bush)
Tony Strickland '93, former California State Senator, 19th District (2008 -2012) and Assemblyman, 37th District (1998 - 2004)
Misty Sanford '00, J.D., Founder & Vice President of Los Angeles Neighborhood Land Trust (LANLT); Partner, Munger, Tolles & Olson; Founder & Treasurer,For People of Color, Inc.
Science, Medicine, and Biotechnology 
Howard House '30, M.D.*, "Father of Modern Otology," Founder of House Ear Institute
Jeanine Hull Heron '60, Ph.D., Principal Investigator, National Institute of Child Health and Human Development (NICHHD); Director & CEO, Talking Fingers, Inc.; Founder, first Head Start Program
James Galloway '66, Ph.D., Tyler Prize-winner for Environmental Achievement, American Association for the Advancement of Science Fellow, American Geophysical Union Fellow, Chair for the International Nitrogen Initiative
Nathaniel G. Pitts '69, Director (Ret.), Office of Integrative Activities, National Science Foundation (NSF)
Steve Johnson '75, Director, Forensic Crime Laboratory, San Bernardino County Sheriff's Office; former Commanding Officer, Los Angeles Police Department Scientific Investigation Division
Michael Moran '84, M.D., FACC, FSCAI, President & CEO, Cardiovascular Institute, Laguna, LLC; former Medical Director, Cardiac Rehabilitation and Risk Factor Modification Program, Harvard School of Medicine; Designer/Director, Cardiovascular Catheterization & Intervention Lab,  South Coast Medical Center
Dean Salisbury '85, M.D., Director, Clinical Neurophysiology Research Lab, University of Pittsburgh; former Director, Cognitive Neuroscience Laboratory, McLean Hospital, Harvard Medical School
Elizabeth Y. Kay-Im '89, Section Manager, Instrument Software & Science Data Systems, NASA Jet Propulsion Laboratory
Adam Rosenberg '92, J.D., former CEO, Link Medicine; principal in Faber Daeufer & Rosenberg PC
Jonnie Capiro '01, M.S., Zookeeper (large African mammals), San Diego Wild Animal Park
Kalina Gospodinova '04, Research Technician, Phoenix Mars Landing Mission
Social Advocacy and Service
Martin Ortiz '48*, Pioneering Latino advocate, founder of the Center of Mexican American Affairs
Linda Biehl '65, Founder & President, Amy Biehl Foundation Trust, South Africa; recipient of the Felton Humanitarian Award (U.S.) and Order of O.R. Tambo (South Africa)
Hiroko Tatebe '73, Founder & CEO, Global Organization for Leadership and Diversity (GOLD)
Elizabeth Reich '75, President & CEO, Make-A-Wish Foundation Arizona
Melanie Brunson '76, Executive Director, American Council for the Blind
Jennifer Waltzer '80, Chief Administrative Officer, Autism Speaks
Andrea Shorter '88, Co-chair, Bayard LGBT Rustin Coalition; President, San Francisco Commission on the Status of Women; former Deputy Director of the Center on Juvenile and Criminal Justice
Erik Stegman '04, J.D., Manager, Half in Ten Campaign, Center for American Progress; former Counsel, Committee on Indian Affairs, U.S. Senate
Alex Sheldon '08, LGBT Movement Research Analyst, Movement Advancement Project; Program Analyst, Project Education South Sudan; Designer, LGBT "Safe Zone" Training Course, Peace Corps; co-founder Open Minds, Open Books Project, Dominica
Sports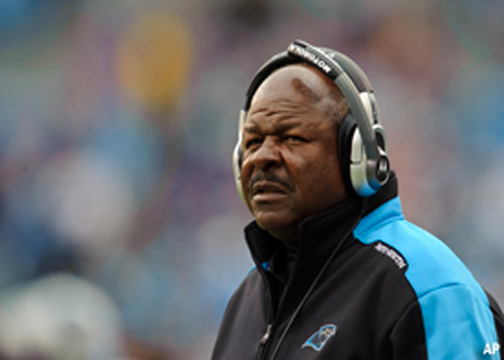 Anthony "Tony" Malinosky '32*, former Major League Baseball player, Brooklyn Dodgers
Tom Tellez '55, Olympic Track & Field Coach (for Gold Medalists Carl Lewis, Joe DeLoach, Leroy Burrell, among others)
Jim Colborn '68, Coordinator of Pacific Rim Operations for Texas Rangers (American League Baseball); former Major League Baseball pitcher, pitching coach
Russ Purnell '70, Special Teams Coach for the Jacksonville Jaguars (National Football League), coached two Superbowl-winning teams--Indianapolis and Baltimore 
Jim Skipper '73, former Assistant Head Coach, Carolina Panthers (National Football League)
Doug Locker '79, President & General Manager, Vancouver Stealth (National Lacrosse League)